Fixed wireless access (FWA) with 5G ultra-wideband capabilities far outpace 4G LTE technology and now provides an even more reliable method for business internet customers to close technological gaps or digital deserts.
Provide stable high-speed internet to your employees across the globe with FWA. FWA is a type of 5G technology that relies on radio waves to broadcast high-speed signals across vast distances instead of fiber optic cabling, reducing the number of infrastructural challenges related to traditional broadband access.
THE NEED FOR 5G BUSINESS INTERNET
The constantly evolving digital landscape businesses face includes cloud computing, the Internet of Things (IoT) and expanded e-commerce platforms, which all demand internet access with high bandwidth, low latency and fast speeds.
5G fixed wireless access is scalable and affordable, ideal for mid-size and global businesses. GTT's global availability and reliable connectivity make it perfect for multinational enterprises.
Where Global Reach Meets High-Speed Efficiency
Enterprises undergoing a digital transformation need an optimized ecosystem with reliable 5G network technology. GTT is a certified Cradlepoint partner, enabling us to meet those wireless internet demands with managed 5G connectivity solutions.
From primary circuit replacement to Wide Area Network (WAN) backup systems, GTT's 5G business internet service offers a rich portfolio of business internet plans with a customer-centric focus.
Advanced 5G network technology allows us to deliver lightning-fast download speeds across cellular networks. Whether your business is in retail, finance, food & beverage, healthcare, manufacturing or service, our high-speed wireless internet access is available in urban, suburban and rural areas.
THE BENEFITS OF

5G FIXED WIRELESS ACCESS
5G fixed wireless access from a reliable service provider, like GTT, opens the door for faster speeds, fewer business interruptions and improved scalability.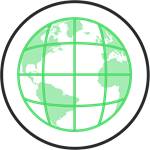 Traditional Wi-Fi networks powered by cable-based broadband are only available in select areas. GTT's partnership with Cradlepoint provides high-speed internet in areas that have been traditionally hard to reach for cable companies.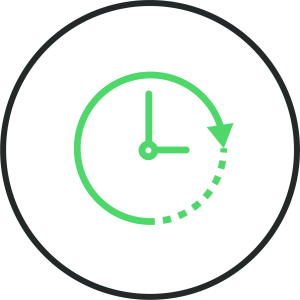 Receive real-time reports from the moment of activation to keep tabs on the connectivity your organization requires.  EtherVision, GTT's customer web portal, provides insights into the performance of your wireless broadband connection.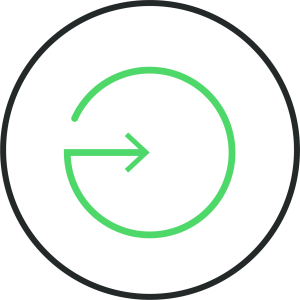 Don't lose profits to operation interruptions. GTT's enterprise-grade technology provides a dependable connectivity solution to ensure continuous performance.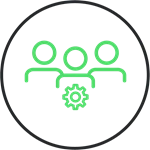 Streamline your budget with a predictable, fixed-price guarantee each month on unlimited usage plans—all from one bill, one contract and one account manager.
GTT's

APPROACH TO 5G FIXED WIRELESS
With options available in the United States from Verizon, T-Mobile and AT&T as examples, it's crucial you understand why GTT's approach to 5G fixed wireless access remains the best option for businesses.
Managed SD-WAN Services
Connect remote and hybrid end-users to critical business applications while separating them from underlying network infrastructures, providing greater real-time security.
Dedicated Internet (DIA)
High-quality internet connectivity for enterprises, delivered on our leading Tier 1 IP network.
Ethernet
With reliability and network security at the forefront, our Ethernet services provide secure connectivity for your global business with various bandwidth speeds and configurations.
Breitband
Consistent, flexible connectivity for smaller offices and remote users.
FREQUENTLY ASKED QUESTIONS (FAQs)
Don't let questions stand in the way of achieving high-speed internet access wherever your business operates. Here are some answers to some common inquiries.
Unable to find the answers you're seeking? Kontakt for customer support assistance.
5G FIXED WIRELESS ACCESS FROM GTT: UNPARALLELED CONNECTIVITY
The measuring stick of modern business capabilities is found in megabits per second (Mbps) instead of labor hours. Provide reliable 5G business internet access to your organization wherever you operate globally. Schedule a meeting with a GTT expert to learn more about our 5G fixed wireless access!
Interested in learning more about GTT products & services? Please complete this short form to schedule a call with one of our sales consultants.
Thank you for your information. One of our sales consultants will be in touch with you.