Transform Your Network with SD-WAN; The Ultimate Solution for Flexible Pricing, Lower TCO & Unmatched Coverage
Our SD-WAN product offers a Tier 1 IP backbone that spans more than 260 cities on six continents, providing unmatched coverage and reliability.
Infinite User Requirements. One Reliable Network.
User requirements change every day. A legacy application is retired. A new web application starts chewing up bandwidth. Branch locations are moved. Remote work policy changes are dropped in your lap.
Your network has to react fast. 
What if your WAN could adapt in real time?
SD-WAN is an application that automates your network's management and operation.
When configured properly, this network overlay technology brings with it a wealth of benefits.
Improve visibility of your entire enterprise network to more easily and quickly identify problems – and opportunities

Increase control of your network so that you can more easily and efficiently ensure application performance for your users

Enhanced Network Reliability
Enhance network reliability by responding instantly to network conditions, and virtually eliminating user interruptions
A better-performing, more secure, and highly reliable network
And whether you want to deploy SD-WAN yourself, or enlist a managed service, GTT can help you create the best solution for your business, while potentially saving you money.
| Before SD-WAN | With SD-WAN |
| --- | --- |
| Networks were managed at the individual router level. | Networks are managed via a central orchestrator. |
| Routing decisions were limited to packet header information. | Routing decisions can be tailored for specific applications. |
| Load balancing was static and primitive. | Load balancing is dynamic and intelligent. |
| Excessive latency, packet loss, and jitter degraded application performance and frustrated users. Manual intervention was required. | Excessive latency, packet loss, and jitter are automatically detected and mitigated before application performance degrades. |
| Traffic shaping was complex and tedious to design and implement. | Traffic shaping is easily configured per application. |
| Failover required seconds. | Failover is instantaneous. |
A Positive Return on Investment
SD-WAN can help you create a faster and more reliable network at a lower cost, and make better use of the network technologies that exist today.
In fact, an independent analysis by Forrester research showed that GTT SD-WAN users experienced a three-year ROI of 213%, with an investment payback period of less than six months.
The Total Economic Impact™ of GTT SD-WAN, a commissioned study conducted by Forrester Consulting on behalf of GTT, April 2019
Goodbye Idle Backup Circuits
Many enterprise networks utilise a primary and secondary circuit to deliver continued performance in the case of an outage. But the secondary "backup" circuit sits idle, and is only utilised when the main circuit goes down. Outages still cause a temporary disruption, and you pay for capacity that you hope you never use.
With a properly configured SD-WAN, "backup" circuits are a thing of the past, because secondary circuits are no longer sitting idle.
Primary, secondary, and even tertiary circuits can be constantly and automatically monitored for availability, latency, jitter, and packet loss, with packets dynamically routed to the best available circuit. Outages may still occur, but your users don't notice them because the rerouting is automatic – even if a circuit gets cut while they are in the middle of a VoIP call.
No more manual switching between circuits or paying for idle lines. SD-WAN, gets you closer than ever to 99.999% reliability.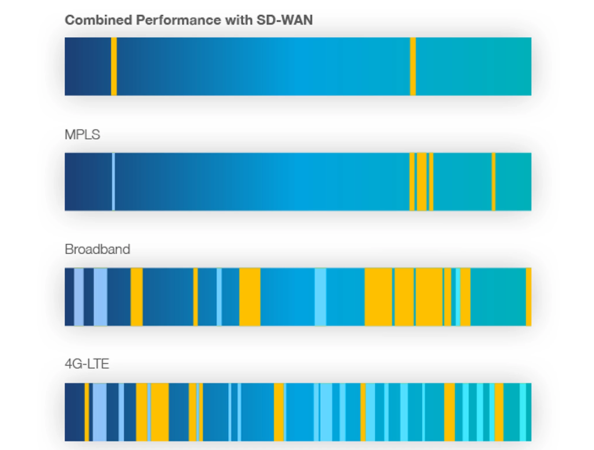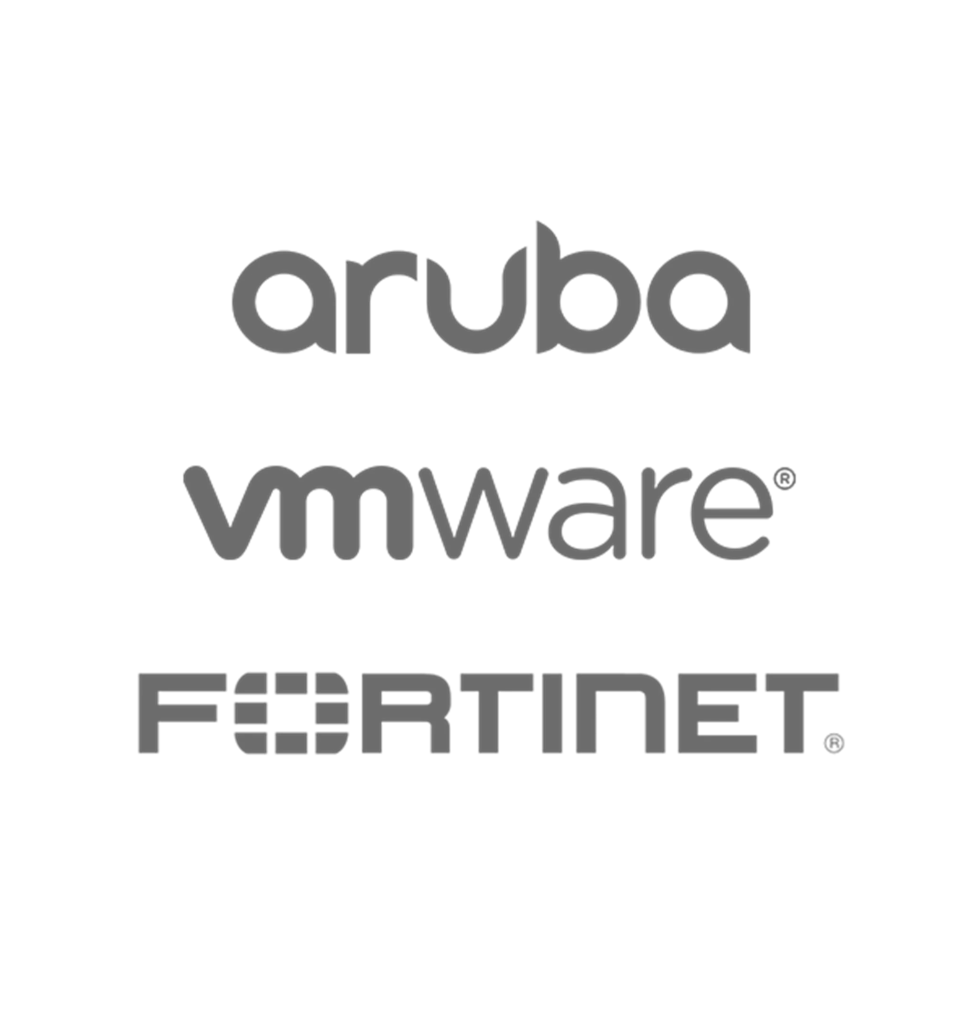 CHOOSING YOUR SD-WAN TECHNOLOGY
Whether you choose a managed service or DIY SD-WAN model, you will have to choose an SD-WAN technology. Gartner names Aruba, VMWare's Velocloud, and Fortinet as the clear leaders in the space. GTT is proud to have each of these companies in our portfolio of partners.
GTT's experienced engineering team will work with you to choose the right leading technology to suit your specific network needs. Even if you are pursuing a do-it-yourself approach, GTT is uniquely positioned to help. We have more diverse local access options to more locations in the world than any other major carrier, all managed through a single bill and login.
HOW GTT CAN HELP: MANAGED OR DIY SD-WAN
Choosing whether to go with managed SD-WAN service or a do-it-yourself deployment is a strategic decision.
GTT is here to help with the choice that fits your business.
| Benefits | DIY SD-WAN with GTT circuits | Managed SD-WAN |
| --- | --- | --- |
| Leverage GTT's Tier-1 Internet backbone | | |
| Leverage GTT's broad range of physically diverse access options at every location | | |
| Choose from the top-rated SD-WAN technology options | | |
| Gain visibility and control at the user and application level | | |
| Manage multiple access types at every location with a single bill and single GTT login | | |
| Benefit from unified management of end-to-end connectivity, security, and application control | | |
| Rapidly deploy or decommission locations on your network | | |
| Benefit from GTT's integrated, network-based secure SD-WAN gateways | | |
| Leverage GTT's years of managed SD-WAN experience | | |
| Minimise capital expenditures | | |
Unable to find the answers you're seeking? Kontakt for customer support assistance.
Imagine your SD-WAN as a team of superhuman network administrators who never sleep. They monitor every network element 24 hours a day and fix problems before users even notice an outage. Because SD-WAN monitors and automates more day-to-day tasks, your IT team is free to focus on the challenges that matter most to your business.
In other words, SD-WAN (software-defined wide-area network) is an application that monitors and controls your network from a high level. From one single dashboard, you can…
Measures network performance
Detect changing network conditions
Dynamically optimize network utilization
SD-WAN lets you mitigate problems like latency, packet loss, and jitter by adjusting application and quality of service priorities down to the branch and individual user levels. You can also route data across any available transport type (such as broadband internet, MPLS, 4G/LTE) at any point in time, while maintaining uniform reliability and security. Once the SD-WAN is deployed correctly, you can do these tasks automatically. In other words, SD-WAN's intelligent software will adapt to your network's capabilities in real time.
The "SD-WAN vs. MPLS" myth! Our customers often ask us about choosing between SD-WAN and MPLS. The myth is that you have to choose between them.
SD-WAN is not an access type. It's a software layer that resides on your network. It provides visibility and control over network components, which may include MPLS.
So, why are some people claiming that SD-WAN will replace MPLS? The reason is that for the first time, SD-WAN makes enterprise-level reliability possible using other types of circuits.
The cost of MPLS has always been the unavoidable price of delivering security and reliability to the enterprise network. But with a well-designed SD-WAN, there are now more ways to achieve the same level of reliability, or better.
Let's look at the numbers. MPLS can deliver three 9s of reliability, compared to just one 9 for the typical broadband circuit. But SD-WAN options can get you even higher reliability.


| Circuit Type | Meantime between failure (hours) | Meantime to repair (hours) | Availability | Ave. downtime/month (hours) |
| --- | --- | --- | --- | --- |
| Breitband | 200 | 4 | 98.040% | 14.3 |
| MPLS | 2,000 | 2 | 99.900% | 0.73 |
| 2x Broadband with SD-WAN | 5,000 | 2 | 99.962% | 0.28 |
| 2x Broadband with SD-WAN |   | 2 | 99.998% | 0.01 |
This chart demonstrates that an SD-WAN with multiple broadband lines can actually deliver significantly less downtime than a single MPLS circuit. And the encryption added by SD-WAN adds needed privacy to those otherwise-public broadband connections.
That number only increases with more routes – reliability increases with two broadband and one 4G/LTE line, or by adding secondary circuits to your MPLS network, for unprecedented reliability at your most critical locations. The bottom line? SD-WAN can include MPLS, but it can also help you outperform it (not to mention, at a much lower TCO).
Interested in learning more about GTT products & services? Please complete this short form to schedule a call with one of our sales consultants.
Thank you for your inputs. One of our sales executive will get in touch with you.