Rethinking Networks For The Next Decade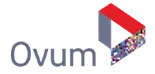 In this Ovum report, principle analyst, Cindy Whelan highlights how much the digital landscape has evolved in the past ten years with the explosion of cloud applications. In addition to her predictions of further changes in this upcoming decade and how enterprises will need to adapt to do to stay relevant from a networking perspective.

Tier 1 IP networks are the first choice for global enterprises for dedicated, reliable & secure internet access. Learn why GTT is the ideal Tier 1 ISP.

GTT offers cutting-edge Managed SD-WAN for manufacturing companies. Discover how you can take a step toward the future of Manufacturing IT and networking.

Learn how GTT's Managed Enterprise SD-WAN Services provide internet connectivity with unparalleled reliability. Talk to our Managed SD-WAN experts now!
Interested in learning more about GTT products & services? Please complete this short form to schedule a call with one of our sales consultants.
Thank you for your information. One of our sales consultants will be in touch with you.