Executive Leadership Team
Quis quam viverra nibh sem. Nunc aliquam pulvinar faucibus consequat morbi proin aliquet euismod ullamcorper. Sit fringilla.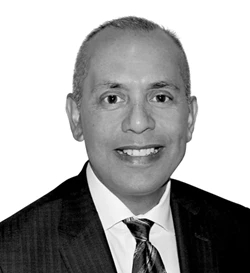 Ernie Ortega is GTT's chief executive officer (CEO). In this role, Mr. Ortega is responsible for leading the company's drive to operational excellence and outstanding client experience for GTT's enterprise, channel, carrier and government clients, as well as overseeing the sales organization. Mr. Ortega brings over 30 years of telecom experience to GTT with a strong record of delivering revenue growth at major companies, including MCI, XO, Cogent and Colt. He has held various C-level roles with leading organizations with responsibility for $400 million to $1.7 billion in revenue. Mr. Ortega was most recently CEO of Towerstream. He has also held the chief revenue officer position at Colt Technology Services, where he had global responsibility for sales, marketing, operations and sales engineering spanning three continents. Before joining Colt, Mr. Ortega was chief revenue officer at Cogent, and prior to that he spent 14 years at XO Communications in leadership positions, including executive vice president of sales and marketing, responsible for the growth of XO's revenue stream. Mr. Ortega started his career in the telecommunications industry at MCI in various senior management roles.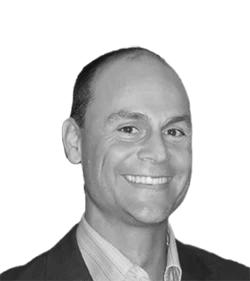 Johan Broekhuysen is GTT's chief financial officer (CFO). As CFO, Mr. Broekhuysen leads GTT's global finance group, including financial operations, investor relations and all banking and advisory relationships. His career spans more than 25 years in a variety of roles, including senior leadership positions with Open Water Advisory Group LLC, BlackSky Technology Inc., Lumos Networks Inc. (now Segra), and AOL (America Online). Mr. Broekhuysen has managed the finance organizations for public companies and private equity firms, where he also played a key role in strategic transformation and workforce management initiatives. Before joining GTT, he founded and served as principal leader of Open Water Advisory Group LLC, where he provided strategic and tactical guidance to some of the largest global private equity funds. Prior to Open Water, Mr. Broekhuysen was executive vice president and CFO at Lumos Communications (Nasdaq: LMOS), where he was instrumental in helping successfully transform a local ILEC into a regional fiber based telecommunications company, resulting in its sale to private equity investors. Mr. Broekhuysen is a CPA and graduate of the University of Stellenbosch (South Africa) with a Bachelor of Commerce degree.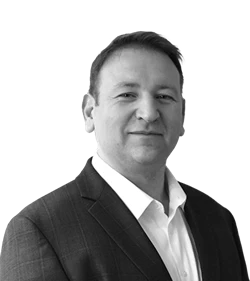 Interim Chief Operating Officer
George Kuzmanovski is GTT's interim chief operations officer (COO). He is responsible for driving operational excellence for GTT in global provisioning, engineering, service delivery, field operations, access management, service assurance, security, IT and systems development. Mr. Kuzmanovski brings more than 24 years of telecom experience, with a diverse background leading organizations in strategy, operations, construction and IT. Prior to taking on the COO role at GTT, he served as the company's senior vice president for Global Service Delivery since 2019. Before that, he was managing director at Ledcor Technical Services, where he managed a $600 million fiber and 5G wireless expansion for a leading tier 1 service provider. Mr. Kuzmanovski also has previously held senior positions at Windstream Communications, XO Communications and Global Crossing. He holds an MBA in Finance and Information Systems from the William E. Simon School of Business and a Bachelor of Science in Biochemistry from the University at Buffalo New York.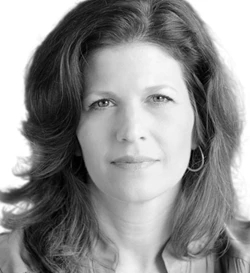 Chief Marketing Officer & Chief of Staff for the Executive Office
Lisa Brown is GTT's chief marketing officer (CMO) and chief of staff for the executive office. In her role, Ms. Brown is responsible for leading the sales enablement, corporate marketing, and client experience functions. As chief of staff, her responsibility is to manage the CEO transformation agenda facilitating the successful implementation of key initiatives across GTT in support of the company's business objectives. Ms. Brown joined GTT in October 2015 and has worked in a number of executive roles aligned to the CRO office, most recently as SVP sales operations. Ms. Brown brings over 20 years of industry experience to the role and has held leadership positions in the telecommunications, data center, and public cloud sectors. She was formerly vice president marketing and sales operations at both Broadwing Communications and Active Power. While at Broadwing she also served as general manager and vice president customer operations. Ms. Brown received a bachelor's degree in Finance from Bloomsburg University.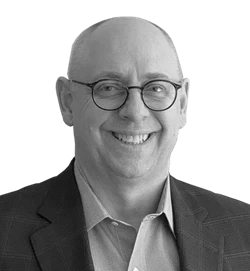 President, Americas Division
Jim Delis is GTT president, Americas Division. Mr. Delis' career in the telecom industry spans more than 30 years. He has held senior leadership roles in sales and business development with revenue accountability at several telecom operators that include TPx Communications, Time Warner Cable, XO Communications, and AT&T Wireless Services. Among Mr. Delis' notable achievements is growing revenue through the development of multiple channels of distribution, and through building highly efficient, productive sales organizations. Before joining GTT, Mr. Delis was the SVP, Partner Channels for TPx Communications where he helped spearhead TPx's transition from a regional CLEC to a national managed services provider. Prior to TPx, Mr. Delis was Group Vice President at Time Warner Cable where he expanded the service provider's distribution channels to include wholesale, VAR, partner channel and enterprise as the cable industry entered the telecom B-to-B market. Mr. Delis is a graduate of the University of Utah with a Bachelor of Arts in Political Science.
President, Europe Division
Tom Homer is GTT president, Europe Division overseeing key functions in the Europe region that include client success, sales, sales engineering, quoting, ordering, professional services, and overall client account management. Mr. Homer brings to GTT over 25 years' experience as a telecommunications industry executive. Before joining GTT in 2020, Mr. Homer was Chief Customer Officer at LaserLight, responsible for sales, product management, marketing and customer experience. Previously, Mr. Homer held executive roles at Telstra and Global Cloud Exchange. At Telstra, Mr. Homer was Managing Director, EMEA responsible for developing and executing strategy across the region. During his tenure, Mr. Homer doubled the size of the EMEA business and was global sponsor of the Customer Advocacy program. Mr. Homer served as Managing Director, UK & Nordics at Global Cloud Exchange from 2009 to 2011. Earlier in his career, Mr. Homer held senior sales leadership and management positions at Cable & Wireless and AT&T.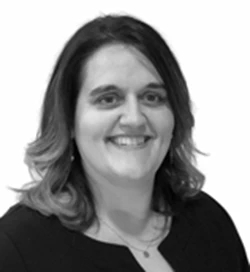 Senior Vice President, Human Resources
Frederique Arnold is GTT's senior vice president, human resources. In this role, she leads HR for GTT, overseeing performance management, compensation planning and talent recruitment, as well as HR support for acquisitions, organizational restructuring and change. Ms. Arnold brings 20 years of human resources experience at international companies in the high-technology industry working for high-growth, rapidly changing organizations. Prior to joining GTT in 2018, Ms. Arnold was the senior vice president of human resources at Interoute. She joined Interoute in 2006 as the director of Global Compensation and Benefits and subsequently held a number of leadership roles in the human resources function. Before joining Interoute, Ms. Arnold held several leadership positions at Mentor Graphics, where she specialized in executive and general compensation, mergers and acquisitions, benefits, performance management and employee relations. Ms. Arnold holds a M.Sc. in economics from Louis Pasteur University in Strasbourg, France, and an M.A. in human resources from the University of Law, Economics and Political Science in Dijon, France.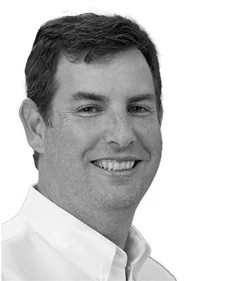 Senior Vice President of Strategy & Product
Todd Kiehn is Senior Vice President of Strategy & Product at GTT, responsible for the development of the company's corporate strategy, and its comprehensive portfolio of network and managed services that includes SD-WAN, cloud security, Internet, enterprise voice and professional services. With nearly 20 years of experience in the telecommunications industry, Mr. Kiehn held previous product management and marketing leadership roles at Level 3, Broadwing, and Covad. Mr. Kiehn has a bachelor's degree in Political Science from Georgetown University and an MBA from the University of California, Berkeley. He is based in Austin, Texas.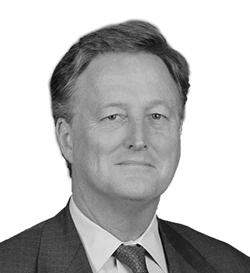 Douglass Maynard is GTT's general counsel responsible for all of the company's legal matters. Mr. Maynard has over 30 years of legal experience as a practicing attorney, federal prosecutor and in-house counsel. Prior to joining GTT, he served as general counsel for Akin Gump Strauss Hauer & Feld LLP, a major international law firm. Mr. Maynard served as Deputy Commissioner for Legal Matters at the New York City Police Department. Earlier in this career, Mr. Maynard served as Assistant United States Attorney, Criminal Division, in the US Attorney's Office, for the Southern District of New York. He started his career as a litigation associate with Patterson, Belknap, Webb & Tyler LLP. Mr. Maynard received a Bachelor of Arts degree from Yale University and a law degree from New York University School of Law. He serves on the New York City Bar Association Judiciary Committee and is also a member of the Board of Directors of the Ronald McDonald House of the Greater Hudson Valley.  
Carreras profesionales

at GTT
Interested in being a part of one of the fastest-growing companies in the industry? We're interested in you. Check out our current openings and company benefits.
Interested in learning more about GTT products & services? Please complete this short form to schedule a call with one of our sales consultants.
Thank you for your inputs. One of our sales executive will get in touch with you.