The word of software-defined wide area networking's (SD-WAN) advantages has spread everywhere enterprise tech is discussed. If you haven't already adopted it, you've almost certainly considered how SD-WAN could benefit your organization. That said, you've also likely wondered if this wide area networking method might not actually be right for you, or if it's a technology with long-term viability.
For the sake of argument, let's start with the latter issue: This is arguably the area in which one can make the best possible case for enterprise SD-WAN: The solution is highly agile, reacting adroitly in real-time to meet your various networking needs and adjusting operations appropriately – to the ultimate benefit of your enterprise's bottom line. This effectively allows your network to evolve as your business does, which can give you incredible advantages.
Keeping up with change – and, whenever possible, beating it to the punch – is the best way to work toward continuous improvement and success. Today, we'll take an in-depth look at three distinct ways in which SD-WAN can effectively "future-proof" your enterprise for many years down the line.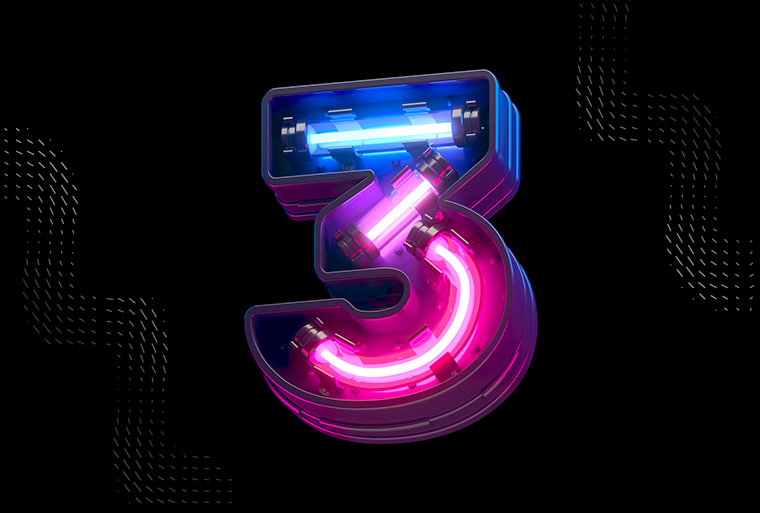 1. Automatic Updates for Constant Agility
Modern SD-WAN networking is configured to allow for the automatic identification of applications (and related updates) that keep system performance high on a consistent basis. As such, it predictively anticipates how traffic will proceed – applications can be identified on the first packet.
This allows your IT team to engage in "application steering" – e.g., bolstering the performance of selected applications as your enterprise's needs (and its security priorities) demand. Based on your policy configurations, you can automatically prioritize and deprioritize network applications and their traffic based on which must be highest-performing (and which can be put on the back burner) at any given time. Similarly, you can adjust bandwidth according to your enterprise's moment-to-moment requirements based on the real-time performance of various WAN links. All of these advantages help keep your enterprise agile and responsive regardless of what's going on with your business at any given moment.
2. A Game-changer for Network Capacity Management
When some organizations notice that their sites have become congested and low-functioning, they might simply throw more bandwidth at the problem and hope that's enough of a remedy. But purchasing more bandwidth in massive quantities drains capital that could've been spent on other aspects of IT. Additionally, maximization of bandwidth – if not accompanied by other essential improvements to your network infrastructure – simply won't be a long-term solution.
By contrast, choosing SD-WAN allows you to learn comprehensively about your traffic and its patterns, helping you develop the insight necessary to appropriately manage bandwidth and access to destinations on your network. Simply put, crystal-clear visibility into traffic means you'll always be ready to direct it.
Agile SD-WAN network solutions also provide you with the opportunity to remediate certain problems in real-time. Consider a packet that has been corrupted, so that a site can't read or load it. Your network will be asked to resend it, which if happens repeatedly can cause your network to slow down. SD-WAN features adaptive forward error correction to recreate the problematic packet as it's being sent, which seriously mitigates the frequency of these issues.
Somewhat similarly, even when there are partial failures of the network or other problematic circumstances, SD-WAN will allow you to keep traffic moving – either through the appropriate WAN link or by rerouting it onto a backup MPLS or LTE setup. Your IT department will be dealing with network emergencies far less often as a result.
In turn, the likelihood of end-user complaints also goes down, which helps save as much as 20-30% of network administrators' time. Network Computing pointed out that the continued adoption of cloud-centric strategies means that limiting interruptions to application performance and response is more important than ever for maintaining user satisfaction. By functioning as a conduit for direct access to mission-critical apps via multiple cloud points of presence, SD-WAN helps push you toward that ideal of uninterrupted functionality and helps reduce any general anxieties about network performance an administrator may have.
3. The Emergence of SASE Complements SD-WAN
SD-WAN has been the hot new thing in enterprise networking for the past two years, after only emerging in the mid-2010s. But there are some saying that secure access service edge (SASE) networking is already set up to be SD-WAN's replacement – less than a year after Gartner first coined the term for this networking approach.
In truth, SASE – based in a distributed architecture of endpoint connections as opposed to branches connected to a central network – complements SD-WAN excellently. Since SASE is dependent on the cloud, when you pair it with SD-WAN, you'll be routed to your cloud resources as quickly and efficiently as possible. Meanwhile, SASE being designed with security in mind helps mitigate potential breaches. Bundling the two gives you an ideal blend of visibility, cloud compatibility, security, and traffic management.
The bottom line here is simple: Whether on its own or in conjunction with other networking tools like SASE, SD-WAN is an ideal solution for large, geographically distributed enterprises. It simultaneously provides versatility and consistently strong performance.
Acerca de GTT
GTT connects people across organizations, around the world, and to every application in the cloud. Our clients benefit from an outstanding service experience built on our core values of simplicity, speed, and agility. GTT owns and operates a global Tier 1 internet network and provides a comprehensive suite of cloud networking services. We also offer a complementary portfolio of managed services, including managed SD-WAN from leading technology vendors.