In 2020, we saw some tectonic shifts in the landscape of telecommunications and technology — not unlike those seen in many other sectors around the world. As 2021 starts to unfold, it seems like it could be a lot like 2020 in terms of uncertainty and upheaval. This means that the pace of change in tech likely won't slow any time soon, arguably out of necessity more than any other factor. It's also easy to imagine it speeding up.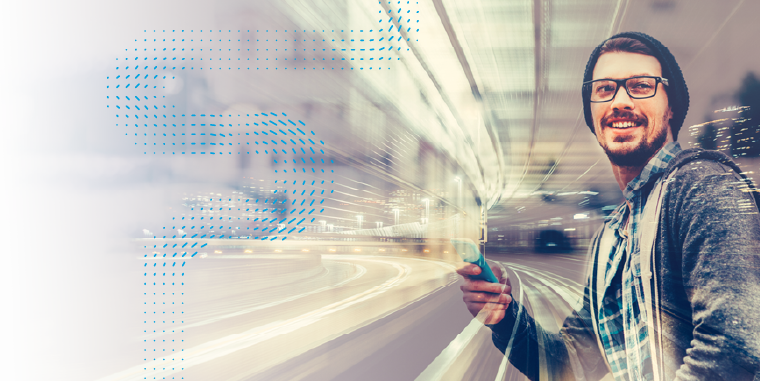 No enterprise that expects to match or exceed the capabilities of its competitors can afford to continue relying heavily on legacy-era wide-area networking (WAN) solutions like multiprotocol label switching (MPLS) and other older WAN technologies. By contrast, a comprehensive software-defined wide-area networking (SD-WAN) solution will provide enterprise customers with the cloud compatibility, bandwidth allocation, high performance and security assurances they need in an increasingly complex and unpredictable world.
The Speed of Change in a Watershed Year

Anyone who has paid even moderate attention to the evolution of enterprise telecom and tech throughout the 2010s and into the early 2020s knows how fast things have moved during that span.
The accelerated pace of digital transformation, networking and telecom development seen in 2020 was largely in response to the unforeseen, earth-shaking COVID-19 pandemic. Working from home started as a public-health necessity (and remains one in early 2021 for many people), but as organizations saw how well the transition worked, many began seriously considering it as a full-time practice. Research from Global Workplace Analytics projected that 25-30% of the U.S. workforce will be working from home multiple times each week by the end of 2021.
The shift to remote created notable cost-savings opportunities — reduced property rental, upkeep and management bills, a vast drop in employees' commuting expenses and so on — while also presenting a major challenge: It wouldn't be feasible for most organizations to support their remote operations solely with on-premise network infrastructure and data storage hardware. In turn, this accelerated cloud migration, with 75% of IT department leaders surveyed by IDC in a May 2020 study (barely two months after COVID became a full-on pandemic) saying they'd significantly increased their use of cloud platforms.
Cybercrime also rose in the wake of the pandemic, according to PwC. Enterprises began adopting more advanced managed detection and response (MDR) strategies to mitigate the increased threat, which also drove them to look at the effectiveness of their WAN's security.
Legacy Limitations
If 2021 or any of the next several years is anything at all like 2020, we're in for more telecom and tech-sector upheaval.
Legacy WAN systems will be even less equipped to support rapid development than it is now. Why? Let's consider some of the reasons:
Cloud adoption is steadily increasing, but MPLS and other traditional WANs don't support it as effectively as they should. MPLS setups that can handle the cloud and its traffic effectively will be cost-prohibitive for many organizations.
MPLS doesn't prioritize bandwidth usage properly, almost never employs backup links and is expensive to scale up for better bandwidth management.
Security is difficult to manage with legacy WAN setups, especially as employees work from home much more frequently (either by choice or for health reasons).
The newest applications — cloud-based and otherwise — will increasingly be incompatible with MPLS and other older WAN technologies.
Simply put: Enterprises primarily relying on MPLS or another legacy WAN will be actively hampering performance and blunting their potential if they continue to use such network solutions for much longer.
Embracing the Future with SD-WAN

A modern SD-WAN setup can appropriately solve the connectivity, performance, and security dilemmas that enterprises face if they're still using legacy WAN as their main networking solution. In fact, numerous enterprise-scale organizations have already switched to SD-WAN, and the vast majority of those that haven't are evaluating its benefits with an eye toward adoption, according to Futuriom. The enthusiasm stems from the fact that SD-WAN excels in the areas where MPLS (on its own) will often fall behind.
Network traffic can be prioritized according to real-time needs through features like application steering and dynamic multi-path optimization. While MPLS is inefficient with the cloud, SD-WAN helps network administrators expressly prioritize cloud apps as needed — a critical advantage when most or all of a company network's users are working outside of headquarters or branch offices.
SD-WAN's multiple connectivity options optimize bandwidth management: High-priority app traffic can go to the most powerful circuits, like fiber cloud connect, while secondary or tertiary circuits (lower-cost cable or DSL broadband, 5G, 4G or LTE cellular backups, etc.) handle less important apps. Traffic can also be routed through either public internet or private connections based on security requirements.
For some, SD-WAN's security features will be its most important benefits. These include automatic encrypted tunnels, traffic inspection, next-generation firewalls (NGFWs), and micro-segmentation, the latter notable for keeping compromised apps isolated from the rest of the system and minimizing the threat of shadow IT. Additionally, convenient API integrations with security information and event management (SIEM) and MDR systems allow easy sharing of operational data and help administrators prioritize the most pressing threats to their systems.
Comprehensive Managed SD-WAN from GTT

As a Tier 1 telecom organization, GTT Communications taps into the internet's backbone at hundreds of points of presence (PoPs) worldwide to provide clients with the most robust SD-WAN performance. Further features of our WAN service suite include:
Links to cloud providers via public internet and direct private connections
Strong cloud security appropriate for the biggest providers (AWS, Azure, Microsoft 365)
Secure remote access to reduce exposure for administrators, employees or partners connecting to you via public internet
Enterprise voice service through SIP trunking, including cloud-connected PTSN via Cisco Webex
GTT's SD-WAN oversees your organization's SD-WAN connectivity and performance from initial service design to installation, configuration and ongoing management. Get in touch with us today to learn more about our managed SD-WAN offerings.
Acerca de GTT
GTT connects people across organizations, around the world, and to every application in the cloud. Our clients benefit from an outstanding service experience built on our core values of simplicity, speed, and agility. GTT owns and operates a global Tier 1 internet network and provides a comprehensive suite of cloud networking services. We also offer a complementary portfolio of managed services, including managed SD-WAN from leading technology vendors.