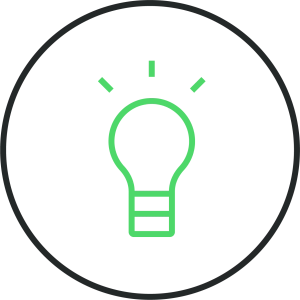 OPTIMIZED CONNECTIVITY TO THE CLOUD
With a Swiss heritage of excellence dating back more than 75 years, Distrelec is known for its high-quality distribution service. Distrelec distributes items at scale, quickly and reliably. The company has offices and remote workers in locations across Europe, and two major distribution warehouses in Switzerland and the Netherlands.
Distrelec provides its customer community with access to over 150,000 parts from more than 1,000 suppliers. Its web shop attracts 60,000 visitors daily and its team handles thousands of calls from customers daily and manages over 7,000 package shipments, in concert with its cloud-hosted ERP running on AWS and other business systems.
Digital Transformation
Digitally transforming and needs a network that can keep up
Customer Support
Providing live telephone support to large worldwide customer base
Flexibility & Scalability
The need for control and to rapidly deploy software updates, everywhere and on a continuous basis.
With GTT, our network is secure, stable and resilient. Our network uptime is as close to 100% as we can get.
Ben Scholey –CIO, Distrelec
A reliable network underpinning a high-quality, secure online customer experience.
Distrelec's hybrid WAN ensures sites and systems have assured connectivity in place, minimizing the potential business risks of downtime. The solution is supported by the global Tier 1 internet network owned and operated by GTT. This ensures the company has high-performance, low-latency connectivity to any location in the world and every application in the cloud. Because the Distrelec website is directly connected to one of the world's largest internet backbones with Points-of-Presence around the world, shoppers are rarely more than a couple of "hops" away between their own internet service provider's network and GTT's network backbone. This reduces latency and improves the web shop browsing experience
Optimized connectivity to the cloud
Distrelec uses Microsoft 365 and AWS for running much of its business and web presence infrastructure, complemented by other systems hosted in the cloud and data centers. GTT's internet backbone can serve to connect the company's users between locations and optimize traffic to reach any cloud providers and internet destinations. As Distrelec expands its business to new locations in the future, it can do so confident that GTT can support it with any connectivity requirement globally.
Unified communications for flexible collaboration
Distrelec leverages GTT's SIP Trunking service together with Microsoft Teams to create a truly unified communications and collaboration platform. GTT is directly peered with Microsoft. Users are able to enjoy the many rich collaboration features of Microsoft Teams supported by the low-latency connectivity between The service includes telephone numbers for all purposes with global termination. Distrelec engaged GTT and a partner to migrate to Microsoft Teams from an end-of-life Microsoft Skype for Business service. GTT's expertise in supporting SIP Trunking direct routing to Microsoft Teams contributed to a quick and seamless uptake among Distrelec's users.
A protected enterprise network from a single provider
Working with GTT, Distrelec has all its connectivity, voice and security needs met through a single supplier, which ensures ease of supplier management. GTT delivers managed firewalls and VPN concentrators to protect the company's network and to ensure traffic is exchanged securely between users, regardless of location, as well as with its chosen supply chain and distribution partners. Distrelec also relies on GTT for protecting its web shop and any other internet-exposed applications against DDoS attacks with a cloud-based mitigation solution.
Interested in learning more about GTT products & services? Please complete this short form to schedule a call with one of our sales consultants.
Thank you for your information. One of our sales consultants will be in touch with you.