The COVID-19 pandemic has turned the world of work on its head. Technology has been under pressure to keep everyone connected and the wheels of businesses turning. With the sudden pivot to a work from home requirement at the outset of the pandemic, organizations faced a new set of challenges. These ranged from the need for more collaboration tools, to sustaining consistent network performance to run cloud applications, to an increase in security vulnerabilities.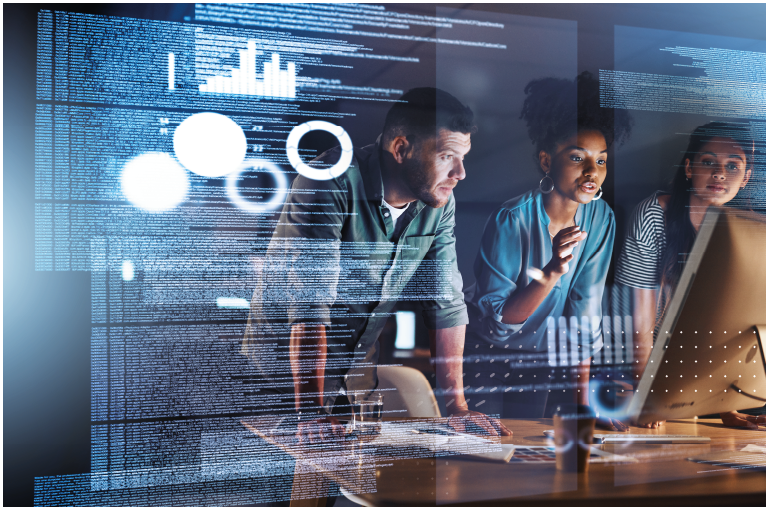 IT professionals rose to the occasion and overcame many of these challenges. Yet, businesses cannot rest on their laurels – the new hybrid workforce that is emerging out of the pandemic brings with it a new set of complexities. With research from IDC finding that more than half of workers are planning to continue to work remotely or arrange a hybrid approach after COVID-19, networks will need to be configured to deal with this new way of working. Networking flexibility, endpoint focused security, and optimized application performance will be of paramount importance in this new hybrid workforce model.
With this evolution, the network goals of enterprises must factor in maximizing productivity of the workforce wherever it may be located. From scalable bandwidth to business continuity functions, the network needed to support a hybrid working model must support those returning to the office and those working remotely with the network capabilities they've grown to need and expect this past year.
Drawing on first-hand experience and interviews with our customers, we identify the main fears of business leaders as they try to project the IT requirements in the new workforce model. We will also consider what businesses should be doing to prepare their networks for the future of work.
The Flexibility Imperative
During the pandemic, businesses have been forced to constantly adapt to an ever-changing situation. In parallel, networks have been forced to deal with unprecedented levels of traffic as Zoom and Teams video calls became the norm. Data from Eurofound (2020) found that close to 40% of those currently working in the EU began to telework full-time as a result of the pandemic. Meanwhile, a Pew Research Center study of nearly 6,000 U.S. workers found that just 20% of respondents whose roles could be done remotely had worked from home all or most of the time prior to the COVID-19 outbreak; mid-pandemic that number had spiked to 71%, with 54% indicating they'd like to be primarily remote when returning to normal.
Speaking with customers, it is clear that a majority don't expect a 100% return to the office. From a scientific research institution to a multinational accountancy firm, hybrid working is the order of the day.
However, in order to facilitate the new normal, potential network issues will need to be addressed. Failure to do so could lead to costly outages that not only harm productivity by taking the business or employees offline but could also cause reputational damage. Recently we saw the impact this can have as some of the biggest global websites, including Amazon, Reddit and Twitch, went down, making headline news around the world.
The priority for network operators now is to ensure that they can manage the changes in traffic. The ability to prioritize traffic across networks will be integral to ensure bandwidth is used optimally. A software-defined approach to networking (SD-WAN) and co-managed portal functionality will be crucial as businesses shift to hybrid working. Embracing these technologies will deliver more agility, resilience and reliability while providing the means to prioritize traffic to key applications, such as video, and securely break out to the internet to access SaaS and applications in the cloud.
What Are Those On The Front Line Doing?
In March this year we hosted a virtual meeting session with key IT decision makers across 13 companies to find out their connectivity plans post-COVID. While each had slightly differing tactics, the overall strategies are the same with a basic requirement to invest in connectivity to ensure a seamless transition into a productive hybrid-working future.
Speaking with an IT leader at a Big Four accountancy firm, he mentioned that they are not looking at cutting back on office connectivity as they transition to the post-COVID world. Instead, they want to offer a good hybrid experience, making it seamless so there is no difference whether employees are in the office or remote.
Similarly, a customer from a British power utility company mentioned their goal is to make meetings feel more personal than they currently do, making changes such as increasing VPN capability.
However, there are fears around security. A senior IT decision maker at a consultancy firm mentioned security is a huge issue now, with the adoption of SaaS based apps, both authorized and unauthorized. This is where the emerging concept of Secure Access Service Edge (SASE) comes into play. SASE involves taking more agile corporate networking platforms like SD-WAN and integrating additional security functionality that expands beyond next-generation firewalls to include more comprehensive cloud-based security tools more directly linked to the individual user. This approach endeavors to integrate all aspects of networking and security, to minimize security gaps and maximize performance while improving network visibility and efficiency.
The Key Takeaways
It is clear from our conversations with IT leaders that companies are well on their way in their planning for the hybrid workforce. Several notable requirements will drive networking strategies:
Collaboration
Video conferencing has kept employees connected during the pandemic, with everything from after-work drinks to board meetings taking place virtually. The need for collaboration tools is set to remain, as companies reduce travel expenditures and employees change behavior. The hybrid workforce will mean employees remain relatively dispersed between the home and office; therefore, a mixture of in-person and virtual meetings will need to be supported.
The demand for digital collaboration platforms will place greater demands on corporate networks, and if everyone across a network is video conferencing at once there is a chance the platform may crash. This creates the potential need for bandwidth upgrades to ensure secure high-quality internet connectivity at workplace locations.
Cloud
The cloud has provided a lifeline for many businesses during the pandemic. Employees have been seamlessly accessing data across the business and sharing files with other staff, customers and partners regardless of time or location. However, the increased reliance on the cloud goes hand in hand with the need for secure, office internet breakout and software-defined networking technology to enable optimized application performance.
SD-WAN will allow traffic to be prioritized and ensure bandwidth is allocated in the most optimal way. This ability to prioritize traffic across networks ensures the growth in the use of cloud platforms doesn't outpace bandwidth availability to the point where applications run slowly or even crash.
Security
The increasing cyberthreat landscape has elevated security to become a top priority for IT leaders. According to World Economic Forum estimates, cyberattacks increased 238% globally between February and April 2020 at the outset of the global pandemic. The widening network perimeter and new, access-oriented, identity-based security technologies are commanding greater attention as part of an overall enterprise IT strategy. Employees working remotely are not protected in the same way as they would be in a typical office LAN environment. Cybercriminals are aware and are taking full advantage of the situation. As a result, cyberattack incidents have reached record levels.
IT teams must shift their focus to the latest security techniques based on "zero trust" whereby network access that is enabled through an identity- and context-based, logical-access boundary around an application or set of applications rather than access protections being driven by the network perimeter itself. The introduction of SASE networking takes this protection one step further. SASE treats the enterprise as a distributed network of endpoint connections. Users can access their resources quickly and efficiently, no matter where they are. At the same time, IT leaders can maintain a zero-trust approach across their entire network for enhanced security of vital corporate IT and data resources.
Conclusion
The network played a critical role during the pandemic keeping us all connected. As businesses contemplate the future of the office, it is clear the network will continue to be a vital component of an IT strategy in the hybrid workforce model. A network with more intelligence at the edge that offers greater flexibility, the ability to prioritize traffic and integrated security will be key capabilities to ensure a smooth transition back into the office for the many employees who now work differently than they did pre-pandemic. Companies should look to adapt their networking approach to this new distributed environment to avoid putting the productivity of employees and the security of their business at risk.
Download our 'Return to the Office' Guide
À propos de GTT
GTT connects people across organizations, around the world, and to every application in the cloud. Our clients benefit from an outstanding service experience built on our core values of simplicity, speed, and agility. GTT owns and operates a global Tier 1 internet network and provides a comprehensive suite of cloud networking services. We also offer a complementary portfolio of managed services, including managed SD-WAN from leading technology vendors.