Mitsubishi Electric at a glance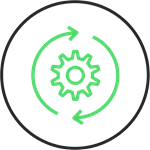 INCREASED EFFICIENCY AND AGILITY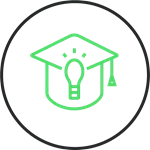 A NETWORK FIT FOR A HYBRID WORKFORCE

Mitsubishi Electric UK provides innovative electronic products across a range of markets, including heating, cooling, automation, lifts and automotive.
For the UK, the branch's existing MPLS WAN was under strain as user traffic destined for the internet or public cloud increased. All traffic was routed through centralized internet breakout points, causing increased latency and single points of failure. In addition, the organization had used IP telephony internally for some time, but still used ISDN for external calls. With this legacy technology due to be phased out in the UK by 2025, a new solution was required.
Current network under strain
User traffic destined for the internet or public cloud increased
Increased latency and single points of failure
All traffic was routed through centralized internet breakout points
Managing fluctuating bandwidth
Enable faster responses to changing business requirements
GTT always gives us helpful input and support when we need it. If we have a problem, our awesome account team will help us determine a fix immediately, and then work with us to improve it iteratively as required over time.
Iain Blazey –Head of IT, Mitsubishi Electric UK
Increased Efficiency and Agility to Support Business Changes
GTT's Managed SD-WAN offers better visibility across the range of applications used by Mitsubishi Electric UK. The IT team combines this insight with the tools provided in GTT's customer portal to better control how bandwidth is prioritized, which helps them manage the network more efficiently. 
A Network Fit for a Hybrid Workforce in the Cloud
Mitsubishi Electric UK's cloud strategy currently has Microsoft Office 365 implementation as a key focus. For traffic on the corporate network, the organization is able to leverage GTT's Tier 1 internet backbone for optimized data transfer across the internet, as well as to Microsoft and other leading cloud providers that the backbone is directly peered with. The combination of more cloud adoption and a proliferation of end user devices outside the corporate network make it ever more important to implement the right security measures. For remote workers, Mitsubishi Electric UK worked with GTT to manage traffic at the user level to both secure the user experience and lessen the load on the corporate network.
Partnering for Proven Best Practice
GTT supported Mitsubishi Electric UK with the transition from MPLS WAN to SD-WAN. GTT delivers a managed service, which includes equipment, access sourcing, implementation and ongoing maintenance and management.
Interested in learning more about GTT products & services? Please complete this short form to schedule a call with one of our sales consultants.
Thank you for your information. One of our sales consultants will be in touch with you.