Quis quam viverra nibh sem. Nunc aliquam pulvinar faucibus consequat morbi proin aliquet euismod ullamcorper. Sit fringilla.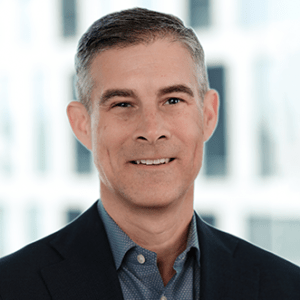 Executive Chairman of the Board
Mr. Abate was appointed director in January 2021 serving on the Strategic Planning Committee during the Company's restructuring and became Executive Chair of the board in December 2022. He was previously chair of the board of directors and is now lead director of Southeastern Grocers, a multi-brand grocery store business since May 2018. Mr. Abate also serves as director for Denbury, Inc., an independent energy company, from November 2020.
Mr. Abate's previous experience includes independent director at Broadview Networks, Cbeyond Communications, Looking Glass Networks, and TOPS Markets. He also has extensive operating experience, most recently as Chief Operating Officer and Chief Financial Officer of Echo360, Inc., a global software-as-a-service provider in the education market. He also served as General Partner at Battery Ventures, where he led several mobile and network-based communications investments in the U.S. and Europe. Prior to Battery, Mr. Abate served as Engagement Manager at McKinsey & Company, focusing on the technology, media, and telecom sector. Mr. Abate also served four years as an officer in the U.S. Air force. He graduated summa cum laude with a BS in Electrical Engineering from Duke University and holds an MBA with distinction from Harvard Business School.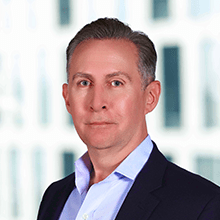 Chief Executive Officer & Director
Ed Morche is an accomplished business leader with an excellent track record that spans more than 30 years in the telecommunication industry. Before joining GTT, Morche served as president of Lumen's North American Enterprise and Public Sector, and previously held other senior leadership roles at CenturyLink and Level 3 over his tenure with the combined organization. Morche's experience includes global and North American leadership positions at Igaea Communications, Teleglobe, Global One and Sprint, in addition to multiple philanthropic roles supporting the Virginia Hospital Center, including serving as a director on the hospital's foundation board.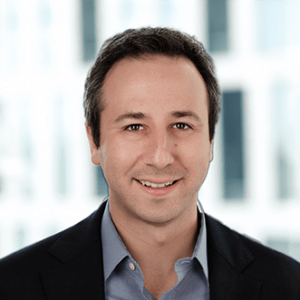 Adam Malin was appointed director in December 2022. He is a partner and senior member of the investment team at Anchorage Capital Group. Mr. Malin has led investments for the firm for over 10 years in the technology and telecommunications sectors.
Prior to joining Anchorage in 2009, he was an analyst in the financial restructuring group with Goldman Sachs in New York, where he focused on advisory and financing for companies across a variety of industries. Mr. Malin has served as a board observer for several companies, including eir, a large fixed and mobile communications provider in Ireland, and SentinelOne, a cyber-security company. Adam holds an A.B. in Economics, with a certificate in finance from Princeton University, where he graduated summa cum laude, and he is a member of Phi Beta Kappa.
Alex Grau was appointed director in December 2022 and is a Managing Director at Hudson Advisors L.P., an investment adviser to Lone Star Funds, where he is responsible for managing private equity investments in North America and Latin America. Over the past 21 years, Mr. Grau has had responsibility for investments spanning twenty different industries. He currently serves as Chair of two companies, Rise Broadband, the largest privately held fixed wireless internet service provider in the United States, and Atvos, the second largest sugarcane ethanol producer in Brazil. Mr. Grau previously has held board seats at eleven other companies, serving on various board committees, including the audit, compensation and capital committees, and has served as interim executive of various privately held companies. Prior to joining Hudson Advisors, L.P. in 2017, Mr. Grau held a similar role for ten years at American Capital, Ltd., managing control and non-control equity and debt investments through various stages of the investment lifecycle from distress to turnaround to growth. Mr. Grau has also held strategy consulting roles with McKinsey & Company, focusing on recovery and transformation services, and Strategic Pricing Group (acquired by Deloitte), focusing on value-based marketing and pricing strategy.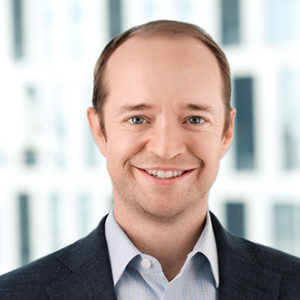 Beau Harbour was appointed director in December 2022 and is a Managing Director at Lone Star, a leading private equity firm advising funds that invest globally in real estate, equity, credit, and other assets. Mr. Harbour is responsible for originating investment opportunities in North America. Over the past 17 years, he has been active in the North American credit and private equity markets and has served as a director on several private company boards, including Rise Broadband in the telecommunications sector.
Prior to joining Lone Star in 2019, Mr. Harbour was a Managing Director at Mudrick Capital Management, L.P., where he was responsible for originating, underwriting, and managing an investment portfolio across a diverse range of industries. Previously, Mr. Harbour was a Managing Director at Fortress Investment Group, which he joined as part of a strategic transaction with Mount Kellett Capital Management LP. At Mount Kellett, Mr. Harbour served in a variety of roles, including his last as a Managing Director and Co-Head of North American Corporate Investments, focusing on special situation and distressed investments across the capital structure.
Before joining Mount Kellett in 2008, Mr. Harbour was an investment analyst at Citadel Investment Group. He started his career as an investment banking analyst in the Financial Sponsors Group at Credit Suisse. Mr. Harbour holds an A.B. degree in Politics and Certificates in Finance and Political Economy from Princeton University, where he graduated magna cum laude.
James Parker was appointed a member of GTT's board of directors in December 2022. He serves as CEO and member of the board of directors for Tangoe and has two decades of leadership experience in enterprise software, cloud, and telecom. Prior to joining Tangoe's leadership team, he was CEO and executive director for Masergy, a leading software-defined global network company. Before joining Masergy, Mr. Parker served as chief customer officer for Tata Communications. Earlier in his career, Mr. Parker held senior leadership roles with CenturyLink and Microsoft. James holds an MBA in Global Business from the University of Toronto, Rotman School of Management.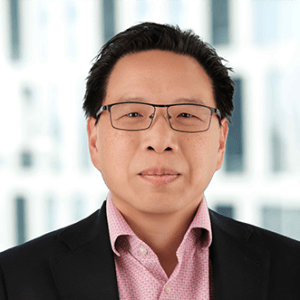 Jon Lin was appointed director in December 2022. He currently serves as the executive vice president and general manager at Equinix, responsible for Equinix's Data Center Services business. Mr. Lin has been with Equinix for more than 13 years and held senior leadership positions in strategy, product, engineering, sales engineering, and professional services throughout his career. Prior to Equinix, Mr. Lin held leadership roles at Tata Communications and UUNET/Verizon, he holds a BA in Biology and Computer Science from John Hopkins University.
Mr. Edmiston was appointed director in January 2021 and serves on the Strategic Planning Committee. He has served as a Managing Member of HI CapM Advisors, a consulting firm providing strategic and financial advice to corporations, PE firms and hedge funds, since August 2016. He also currently serves as a director of Arch Coal, Inc., the second largest producer of thermal and metallurgical coal in the United States, Arko Corp., a leading independent convenience store operator, Key Energy Services, Inc., a leading provider of oilfield services such as well service rigs and fluid management services in the Permian Basin and California, and Mallinckrodt SpecGX, a leading developer and manufacturer of high-quality specialty generic drugs and bulk API products including opioids and acetaminophen.
Mr. Edmiston has previously served as a director of Centric Brands, Inc., Monitronics International, Inc., Maremont Corporation and HCR ManorCare Inc. Mr. Edmiston holds a BSE in Mechanical Engineering from the University of Arizona and an MBA from the University of Michigan.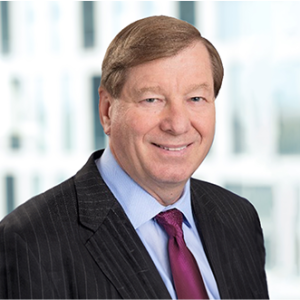 Wayne Rehberger was appointed director in December of 2022. He has three decades of telecommunications and professional services experience, serving in Chief Financial Officer and Chief Operating Officer positions with several companies including XO Communications, TASC, and Engility Corporation until his retirement in 2019. Prior to that, Mr. Rehberger was affiliated with MCI Communications, where he held several senior financial roles.
Mr. Rehberger brings diverse board experience to GTT; he currently serves as a Director of Abt Associates, an international professional services firm focused on improving the quality of life and economic well-being of people worldwide. He also serves as a director of Pixelligent, an international nano-technology company. Previously, Mr. Rehberger served as a director on several public and private boards. He was previously a director of QTS Realty Trust until its sale to Blackstone in 2021 and was a director of Fusion Connect, a managed services communications provider. Mr. Rehberger also served on the advisory board of SAP National Security Services, a subsidiary of SAP SE, which focused on providing classified software support to the US Government.
Interested in learning more about GTT products & services? Please complete this short form to schedule a call with one of our sales consultants.
Thank you for your information. One of our sales consultants will be in touch with you.