Let's not ignore the elephant in the room: Your enterprise is in dire need of a secure, application-aware, high-performance network.
Increasingly daring and malicious cybercriminals are threatening sensitive business assets and putting many companies at risk. Your organization is by no means immune to these dangers. With a cyberattack occurring every 11 seconds[1], cybercrime is projected to cost the world $10.5 trillion annually by 2025.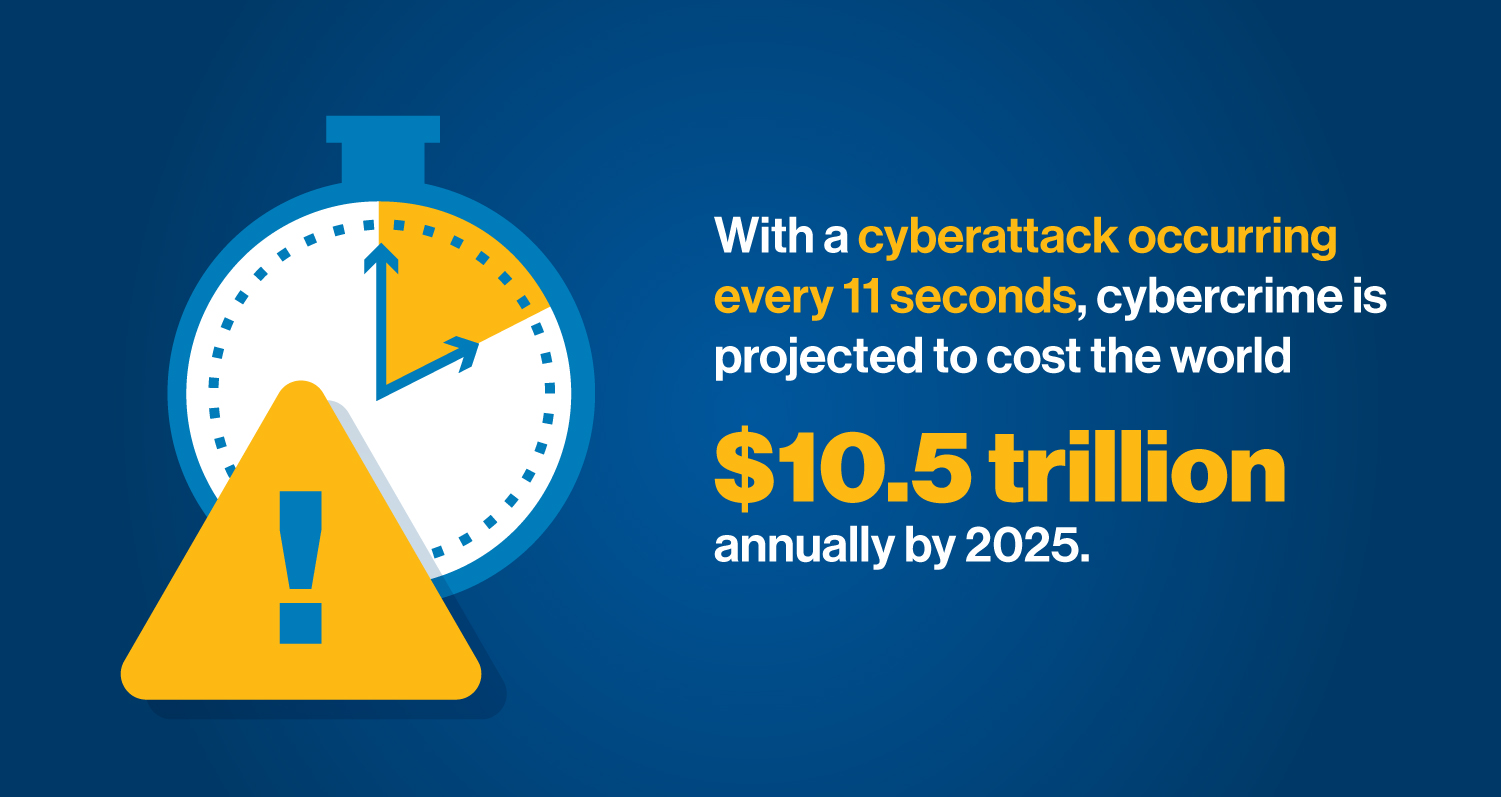 The question is, how much of that sum will your enterprise contribute? If you had it your way, the answer would obviously be zero. But that's just not the world we live in – not anymore, at least.
Fortunately, there's light at the end of the tunnel. Let's take a closer look at Secure Access Service Edge (SASE), why it's necessary and how your enterprise stands to gain with a converged integrated and secure wide area network.
Mapping Your Journey to SASE
Before you can learn about SASE, first you have to understand the context. Let's review the journey so far.
Long story short, a number of market conditions expedited digital transformation and cloud migration. With work-from-anywhere now a necessity due to the pandemic and organizations facing an intense pressure to stay competitive; global, reliable, resilient wide area networking has never been more important.
In turn, the majority of enterprise IT workloads are now in the cloud, with many more on their way. In fact, according to Flexera's 2022 State of the Cloud[2] report, 89% of enterprises are operating in a multi-cloud environment. Migrating more workloads to the cloud is one of the leading initiatives for organizations, second only to optimizing the ones that are already there with application-aware routing.
Protecting the newly expanded network? Most companies haven't figured that part out yet.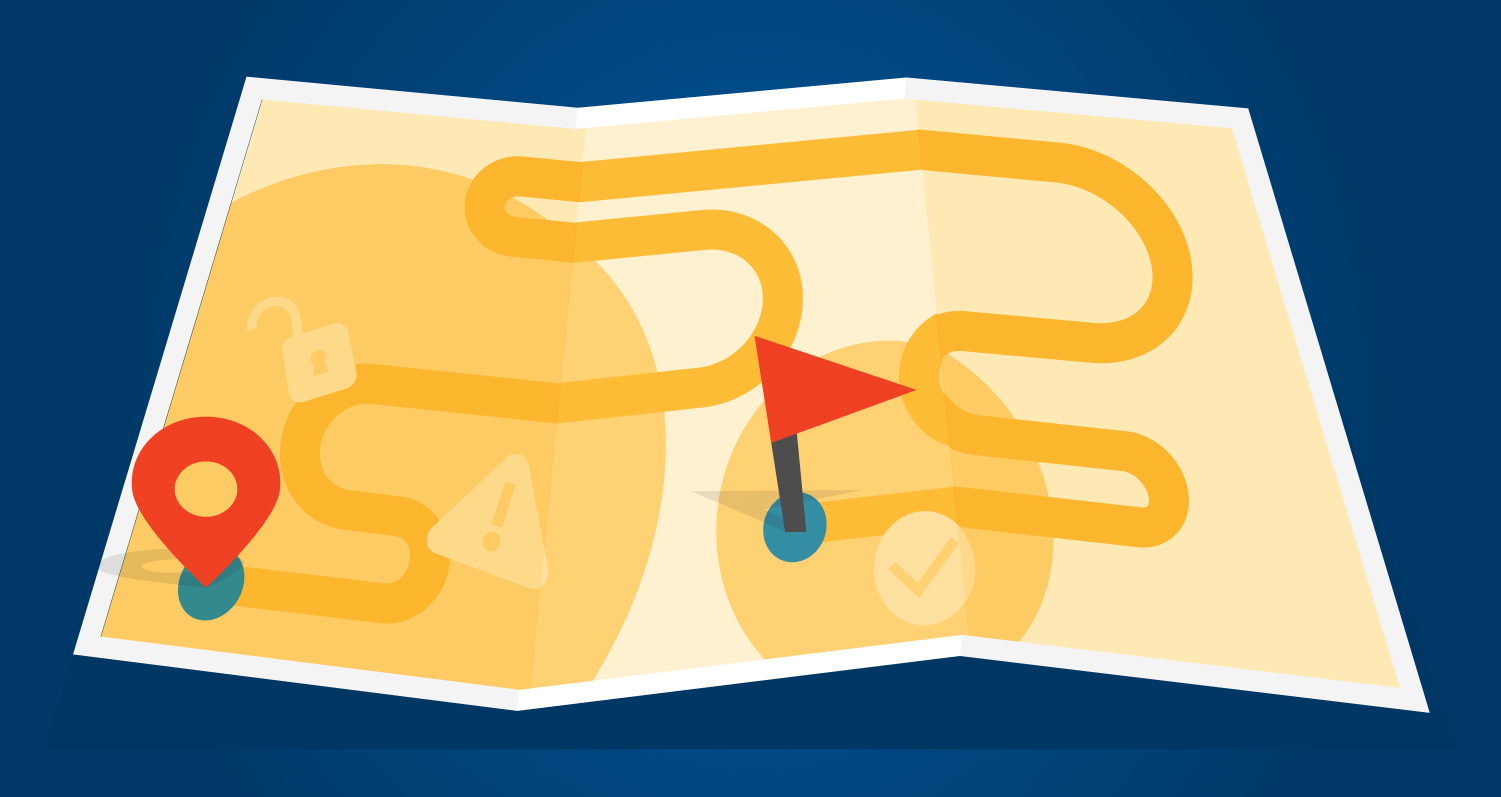 The reality is that most enterprises are seriously lacking when it comes to protection. Only 15% of enterprises globally[3] have a fully developed approach to digital risk, per research conducted by Omdia. That's a startling gap in protection — one with the potential to spiral out of control if left unchecked.
You can't afford to have a lackluster cybersecurity posture in the modern business world, and here's why: The average cost of a single data breach in 2021 was $4.21 million[4]. That's the largest sum in 17 years of recording that metric.
You're no longer dealing with run-of-the-mill cybercrime. Threats are becoming more sophisticated, resourceful, and daring than ever before.
And the good news? With a SASE framework, there's a lot you can do about it.
With work-from-anywhere now a necessity . . . global, reliable, resilient wide area networking has never been more important.
Why SASE?
Secure Access Service Edge (SASE) is no longer theoretical – it's now a very real and accessible framework. First defined by Gartner[5] in 2019, it's easiest to think of SASE as the foundation for the integration of enterprise-grade wide-area networking (WAN) and cybersecurity.
SASE aims to deliver exactly what enterprises are looking for: global, reliable, resilient wide area network and end-to-end protection in a single cloud-based service model.
By converging WAN and advanced cybersecurity services in one integrated solution, you effectively keep your critical business assets secure while still supporting an increasingly growing network perimeter.
It should come as no surprise then that SASE has developed quite a name for itself in the three years since. Gartner now predicts that by 2025, at least 60% of enterprises[6] will have explicit strategies and timelines for SASE adoption, up from 10% in 2020. In fact, enterprise SASE adoption will grow at a compound annual growth rate (CAGR) of 36%[7] through 2025.
Why? The short answer is because that's what the modern enterprise needs. But once you look at what SASE is capable of, the real reason is pretty self-evident:
Software-defined Wide Area Network (SD-WAN)

SD-WAN allows for application-aware routing, enhanced network resiliency, improved visibility, and increased control resulting in a better performing, more secure, highly reliable network.

Zero-Trust Network Access (ZTNA)

ZTNA takes an identity- or context-based approach to network access. In essence, this security solution denies users, devices, or applications access to services by default if they haven't been explicitly granted permission by the organization. Unlike VPNs, which use an implicit trust framework, ZTNA explicitly verifies users' identities before permitting network access.



Broker di sicurezza dell'accesso al cloud (CASB)

CASB acts as a bouncer between users and cloud providers. As an intermediary, this solution extends visibility and allows enterprises to enforce security policies in a cloud-specific environment. Users can safely access SaaS apps without fear that cloud providers will threaten confidential data.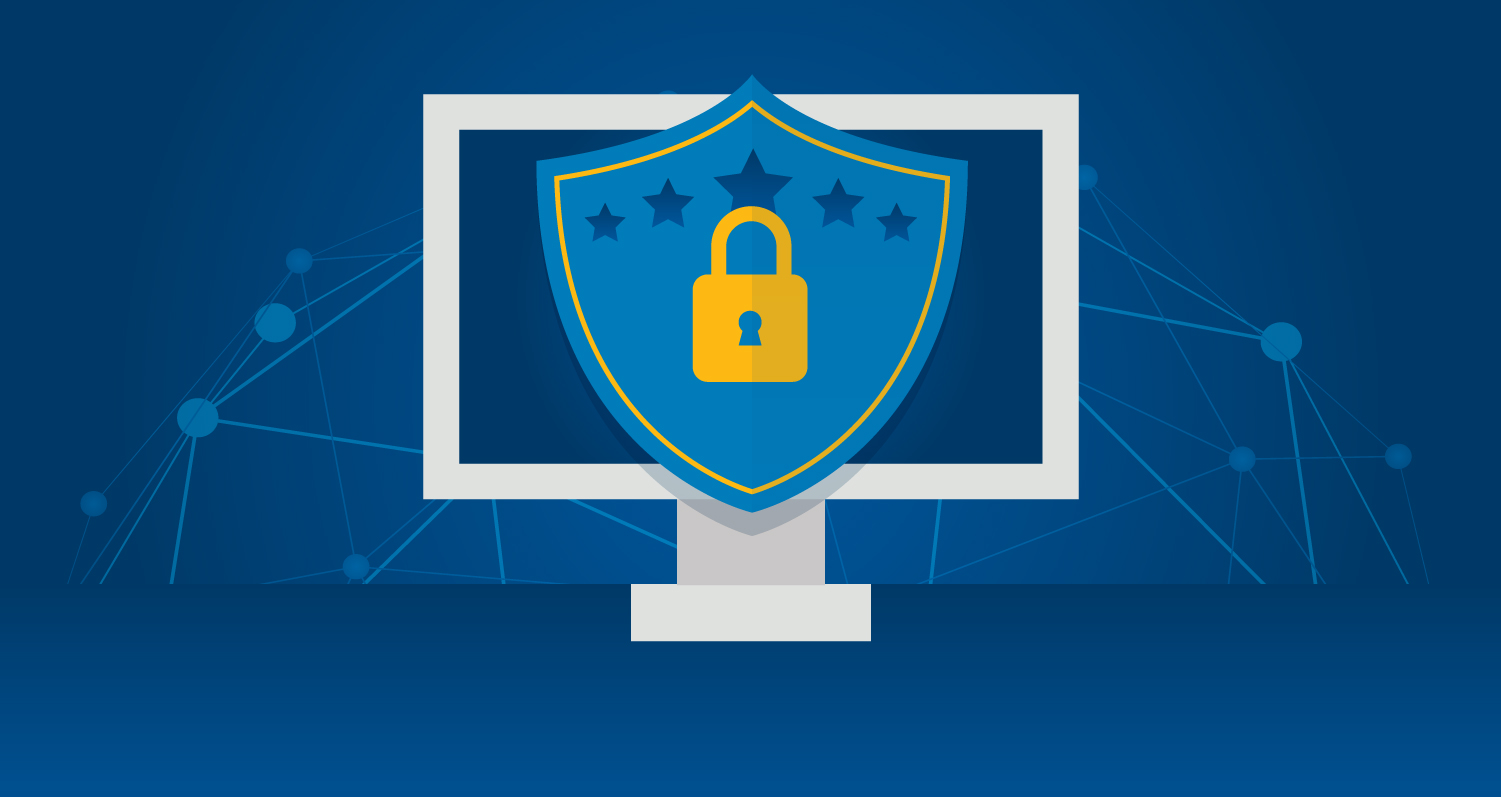 Firewall-as-a-Service (FWaaS)

Traditional firewalls are limited by physical traffic capacity, but FWaaS delivers a more elastic service. This solution allows you to scale network security while deploying antivirus, antimalware, and firewall capabilities from a single platform. In contrast to other firewalls, FWaaS expands to Layer 7 protection and strengthens security on the application level.



Gateway Web sicuro (SWG)

SWGs are portals that scan traffic for malicious code, SQL injection attacks, malware, and other threats based on predefined security policies. This allows you to ensure users are only accessing the assets they need to perform their respective jobs and not anything that might put your enterprise in harm's way.
By converging WAN and advanced cybersecurity services into one . . . you effectively keep your critical business assets secure while still supporting an increasingly growing network perimeter.
Notably, SASE integrates all of these critical networking and security functions into one integrated solution – no need to jump between disparate hardware platforms.
That's why GTT created Secure Connect: A SASE-based solution that bridges the gap between connection and protection. With the Secure Connect portfolio, you can leverage a comprehensive, layered approach to secure networking across your entire network environment.
Because Secure Connect is a service-based model, you also receive the benefit of a managed-service support team to help you make the most of SASE's capabilities. In turn, you stand to gain in a number of ways:
SASE is software-defined and cloud-based:

Cloud flexibility allows the enterprise to embark on their digital journey at their own pace with cutting-edge technologies as their guide.

Global reach:

With your enterprise's edge always expanding due to remote work, you need a comprehensive perimeter-based approach to security that closes every last gap.

Reduced complexity:

SASE,

along with a managed service model,

allows IT staff to focus on other strategic initiatives. Plus, they gain the support of professional service teams with technical expertise and operational experience.

Enhanced intelligence:

Unparalleled visibility empowers you to obtain insights into network performance and exercise greater control over security.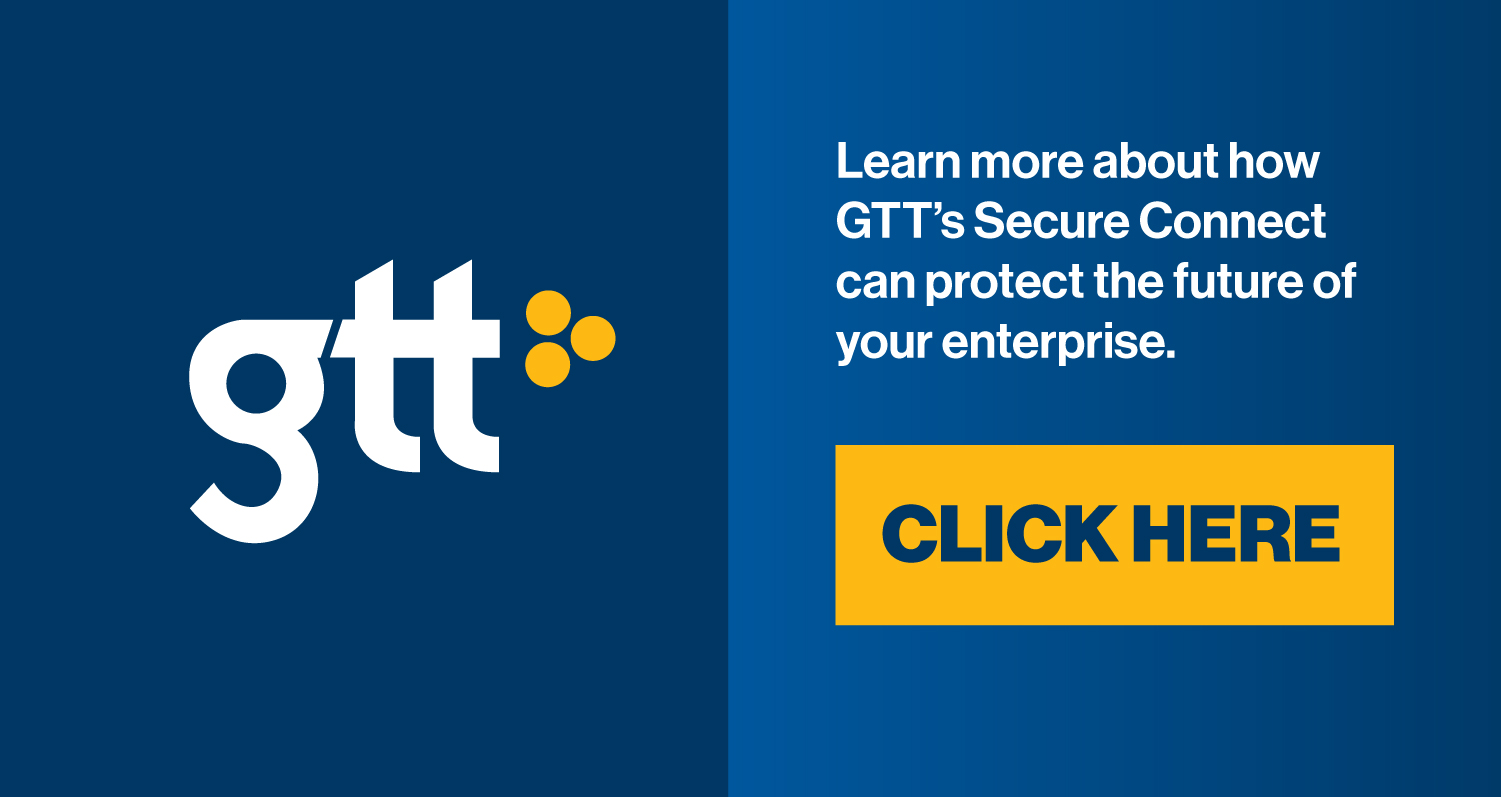 But those benefits are just the tip of the iceberg. The true advantage of SASE is the peace of mind you gain from knowing that your corporate data is protected by the most state-of-the-art cybersecurity technologies on the market.
Learn more about how GTT's Secure Connect can protect the future of your enterprise.
Citations
[1]Morgan, S. (2020, Nov. 13). Cybercrime To Cost The World $10.5 Trillion Annually By 2025.
[2]FLEXERA™ 2022 State of the Cloud Report
[4]How much does a data breach cost? IBM.
[5]Lerner, A. (2019, July 12). Networking Hype 2019.
[6]Lerner, A. (2021, March 26). Checking in on SASE.
[7]Forecast Analysis: Secure Access Service Edge, Worldwide. Gartner Research.
Informazioni su GTT
GTT connects people across organizations, around the world, and to every application in the cloud. Our clients benefit from an outstanding service experience built on our core values of simplicity, speed, and agility. GTT owns and operates a global Tier 1 internet network and provides a comprehensive suite of cloud networking services. We also offer a complementary portfolio of managed services, including Secure Connect from leading technology vendors.