Bringing more robust — and more reliable — connectivity to network operations is a key reason why enterprises choose to adopt software-defined wide area networking (SD-WAN). Achieving greater oversight of traffic and bandwidth use is yet another, especially given the strong cloud dependency that has become an undeniable reality of the modern business environment. Security, while not always the third key reason that drives SD-WAN adoption, certainly can be a major advantage of the technology — if you choose the right solution and surround it with the most leading-edge cybersecurity features.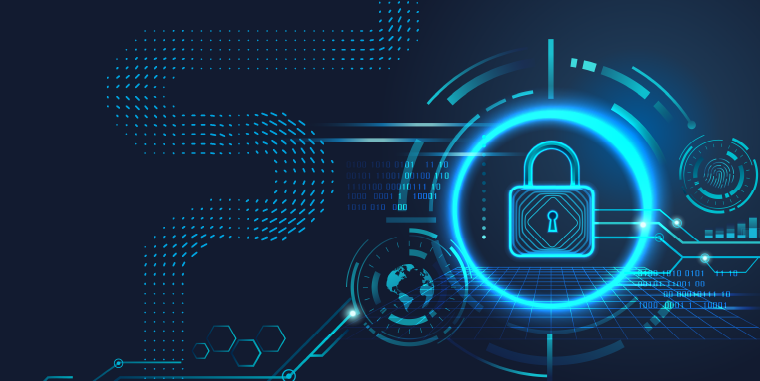 Managed SD-WAN overseen by a globally present provider like GTT, coupled with the most cutting-edge security solutions available from our trusted partners, can significantly strengthen your enterprise's security posture. For this post, we'll both look at the issue in a general sense and share a success story of a GTT client that reaped the benefits of a partnership centered around a secure SD-WAN solution.
The Growing Need for Stronger Network Security
Just about anyone in the enterprise world knows the general gist of why network cybersecurity is more important than ever to the survival of any organization: There is a wide range of cyberthreats to be on the lookout for, and the consequences of such incidents have never been more devastating. Just ask global meat processing conglomerate JBS if it's fully recovered from the early June ransomware attack it experienced (short answer: it hasn't). More recently, REvil, the same group behind the JBS exploit, attacked Kaseya and held the data of up to 1,500 businesses using Kaseya's various IT services for a $70 million ransom. As of mid-July, many companies whose data was affected have not regained access to their information, and any traces of REvil have disappeared from even the dark web.
The aforementioned, seemingly ever-increasing reliance on the cloud is yet another factor motivating the need for stronger security. Enterprise staff are more spread out than ever before due to remote work (be it pandemic-related or not), which places plenty of company workloads out in the cloud to begin with. This is only compounded by how often business-critical functions are handled using software-, infrastructure- and platform-as-a-service (SaaS, IaaS and PaaS) solutions. Protections may vary significantly between different branch offices and are even less guaranteed when you factor employees' use of personal devices for work purposes into the equation. Simply put, because the attack surface can be anywhere, security must be present everywhere.
At its most basic level, SD-WAN is not always as secure as it could be, due to its reliance on the public internet to create its network overlays. But it can be made considerably more secure when implemented alongside a robust managed detection and response (MDR) framework and used in conjunction with cloud architecture. This fusion is, in essence, the synthesis of technologies that make up the secure access service edge (SASE) model as it was proposed by Gartner in 2019 — though it's certainly not necessary by default to have full SASE to create a highly secure SD-WAN.
Jensen Hughes' Successful Implementation of Secure SD-WAN
We never expect prospective clients to simply take our word for it when it comes to our capabilities. Instead, learn from the gains our clients made with the help of our services and expertise:
Based in North America and globally active, the specialty engineering firm Jensen Hughes began to realize that its legacy network infrastructure wasn't sufficient to handle the traffic for necessary operations — certainly not with the amounts of bandwidth required to sustain the operation of cloud-based apps at any high level. Jensen Hughes also realized that the organization needed more robust security. Specifically, it would have to equip the information security staff with next-generation tools to properly safeguard its client data and intellectual property: intrusion detection and prevention systems (IDS/IPS) covering viruses, malware and spyware as well as web content filtering.
Jensen Hughes got in touch with GTT and laid out its situation, prompting our experts to propose a multifaceted managed solution. SD-WAN from VMWare served as the foundation, with multiple connectivity options available depending on specific offices' needs, including dedicated Internet access (DIA), broadband, and cellular wireless for backup circuits. We supplemented this with our Collegamento al cloud service and rounded out the picture with high-end security tools. Arguably most important among these were on-premise next-generation firewalls (NGFWs) with WAN and LAN compliance. The premise-based firewall system enabled Jensen Hughes to leverage additional GTT compliance services, so it could most effectively meet the requirements of ongoing data and security audits.
With managed SD-WAN, Jensen Hughes was able to establish firm real-time oversight for its traffic and network performance, to best serve the needs of key apps without compromising connection quality or stability. James Rippetoe, the company's vice president of IT, spoke highly of the benefits realized:
"With VMWare SD-WAN and GTT's cloud networking capabilities, we've cut our networking costs in half while nearly doubling available bandwidth at each of our branch sites," Rippetoe said.
Don't Let the World Change Without You
The demand for agility and secure, reliable connections to cloud apps is set to drive the SD-WAN market to a $2.85 billion value by 2021's end and all the way to $4.6 billion by 2023, according to Futuriom. Sooner rather than later, your organization will need to catch up with the rising tide of SD-WAN adoption. Doing so most effectively will require cutting-edge security.
GTT's globally operated Tier 1 network, partnerships, expertise, and flexibility make us your ideal MSP for secure SD-WAN. Our solutions offer the outstanding visibility, control, and reliability necessary for enterprises to operate at the high level necessary for success in a complex business environment.
Informazioni su GTT
GTT connects people across organizations, around the world, and to every application in the cloud. Our clients benefit from an outstanding service experience built on our core values of simplicity, speed, and agility. GTT owns and operates a global Tier 1 internet network and provides a comprehensive suite of cloud networking services. We also offer a complementary portfolio of managed services, including managed SD-WAN from leading technology vendors.