Today's enterprises are increasingly global. Whether through acquisitions, strategic market expansions, or to achieve supply chain efficiency, many enterprises include locations in multiple countries, typically on multiple continents. This presents special challenges when it comes to deploying and managing an SD-WAN network.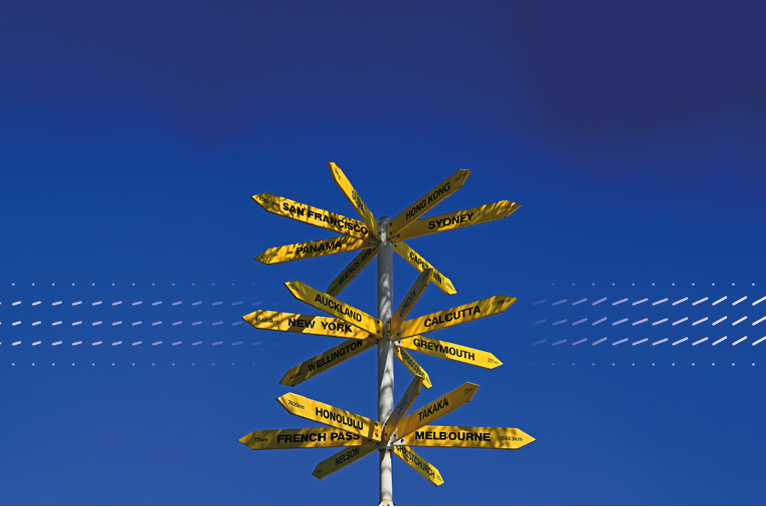 Choosing Internet Service Providers
For a multinational enterprise deploying SD-WAN, the Internet becomes the backbone of the WAN, and its ultimate performance will be dictated by how well the underlying Internet services perform. Ideally, we want efficient long-haul routes between our offices, factories, warehouses, and data centers, while at the same time we want efficient local routes to SaaS applications, search engines, and other local content.
The best way to achieve the long-haul objective is to standardize on a global Tier 1 Internet provider with an extensive backbone and to utilize that provider wherever possible. This ensures that inter-site WAN traffic rides that ISP's network end-to-end, avoiding any potential peering congestion or inefficient routing.
Achieving efficient local routes can sometimes be challenging when using a global Tier 1 provider. This is particularly true in Asia, where regional peering policies may exclude local routes, forcing traffic to flow via Europe or North America, resulting in high latencies when accessing in-region content. One workaround is to procure Internet from in-region providers at such locations, but the choice of providers must be made considering their peering or transit relationships with the Tier 1 you have standardized upon.
Choosing Access Providers
The world is a big place, and no access provider's network is large enough to serve every location everywhere in the world. This means you will have to work with different access providers in different regions. Ideally, your Tier 1 ISP will source the access circuits on your behalf, hopefully using high-quality, reputable carriers that provide you with the desired degree of diversity you are looking for.
Managing the Project
SD-WAN deployments are complex projects to manage in their own right; doing so on a global scale adds some new wrinkles. For starters, International projects typically span multiple time zones and may involve multiple languages; this may challenge enterprises with insufficient project management resources in various regions.
Shipping and logistics are also complicated in a multinational project. Procedures can vary by country, and the cost of shipping and importing can vary substantially. Many enterprises are not prepared to serve as Importer of Record (IOR) for all countries in which they operate. Some choose to work IOR providers who can handle this on their behalf.
Using a Managed Services Provider
Deploying a DIY SD-WAN in a multinational deployment presents special challenges. Because of this, many global enterprises choose to work with global managed services providers with the international presence and experience to help them manage the complexity of network provider selections, project management and logistics, and ongoing service and support.
Informazioni su GTT
GTT connects people across organizations, around the world, and to every application in the cloud. Our clients benefit from an outstanding service experience built on our core values of simplicity, speed, and agility. GTT owns and operates a global Tier 1 internet network and provides a comprehensive suite of cloud networking services. We also offer a complementary portfolio of managed services, including managed SD-WAN from leading technology vendors.