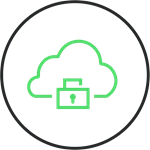 SECURITY BUILT INTO THE NETWORK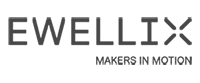 Ewellix creates state-of-the-art, innovative products that are used around the world to engineer safe, high-quality and energy-efficient solutions for medical equipment, automotive assembly, industrial automation and more.
Ewellix as a company was founded in 2018, when Triton completed its acquisition of what was then SKF Motion Technologies from the SKF Group. The newly formed company had a tight timetable to establish a complete, secure and highly resilient wide area network for its global business. In order to establish its digital business systems and operations quickly, Ewellix took a SaaS-first approach and needed a new global network solution to match its cloud strategy and extensive geographic footprint.
Digital Transformation
Digitally transforming and needs a network that can keep up
Customer Support
Providing live telephone support to large worldwide customer base
Flexibility & Scalability
The need for control and to rapidly deploy software updates, everywhere and on a continuous basis.
From design, to product development, manufacturing and distribution, our business is increasingly digital. Operating in as many markets as we do adds an extra level of complexity, and we need a network in place that can handle all these things.
Patrik Mattsson –Group Director for IT, Ewellix
A global network to match a global business footprint.
GTT owns and operates a global Tier 1 internet network that provides high-performance, low-latency connectivity to any location in the world and every application in the cloud. GTT also has an established base of high-quality, reputable access providers it works with around the world to source access circuits on behalf of its customers. This offers a good match for Ewellix today, and in the future, as its global business can expand to any location with the confidence that GTT will be able to support it with any connectivity requirement.
A network fit for flexible connectivity to cloud apps.
Ewellix uses Microsoft Azure and 365 for much of its digital business infrastructure, complemented by other leading SaaS applications for business. Ewellix can leverage GTT's internet backbone network between its own locations, as well as to reach any cloud providers and internet destinations. In addition, Ewellix uses assured GTT Cloud Connect services that integrate with GTT's SD-WAN and MPLS services for layer 3, any-to-any connectivity to on-ramp locations for Microsoft cloud services.
Interested in learning more about GTT products & services? Please complete this short form to schedule a call with one of our sales consultants.
Thank you for your information. One of our sales consultants will be in touch with you.