Report | Top 5 Considerations When Moving From MPLS to SD-WAN | GTT & IDC
Please enter your details to download this content.
GTT Managed SD-WAN honored by CUSTOMER Magazine for ensuring secure, highly available networks that enable productivity for its global customers
L'azienda globale di produzione per il settore retail è passata, in modo semplice, da MPLS alla soluzione SD-WAN gestita di GTT senza interrompere le attività e riducendo i costi di rete del 22%.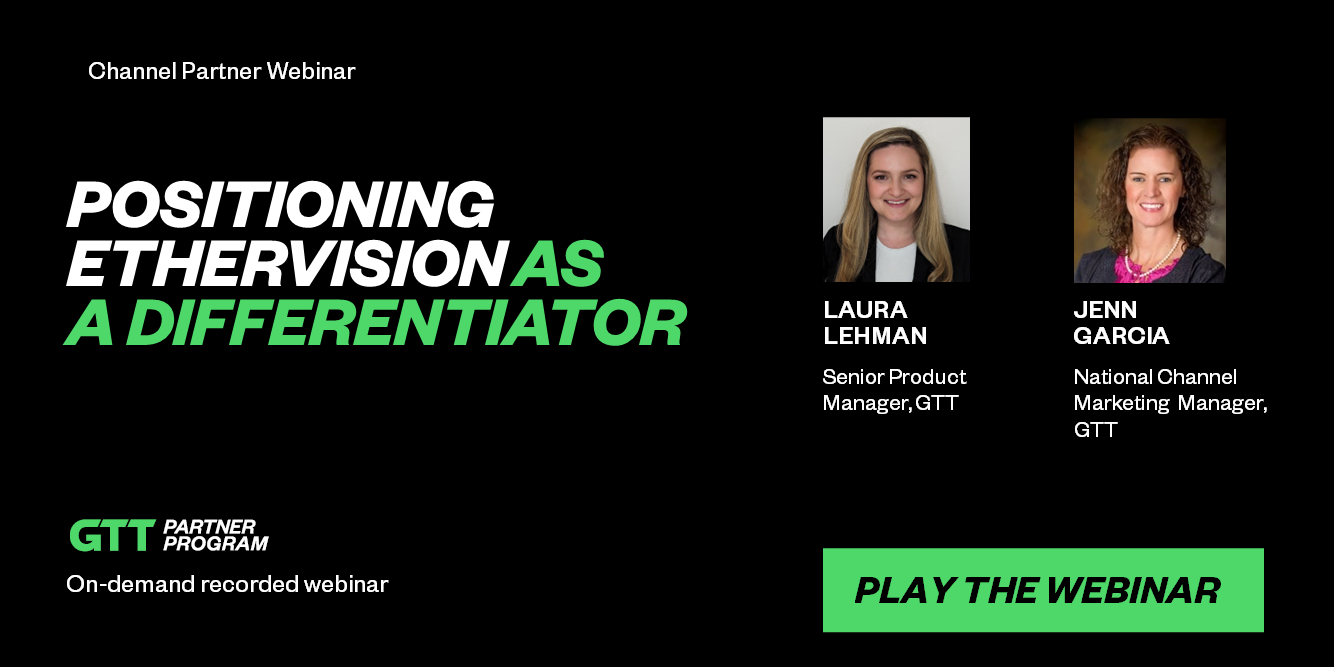 EtherVision is GTT's proprietary customer facing portal that not only offers views of all GTT services, ticket management and SD-WAN business policy management, it also shows our Channel partner a view of all their GTT customer activity with a simple LOA. Watch the webinar now.

4.2


62 Reviews
88%

as of the last 12 months