Don't let cyberthreats put your business at risk!
Cyberthreats increase every day, with billions of records and trillions of dollars stolen. This CyberSecurity month, let GTT help secure your security posture as you advance your expertise with this curated selection of customer stories, blogs and solutions.
Depth in Defense - Strengthening Enterprise Security Posture
Don't miss the GTT Depth in Defense – Strengthening Enterprise Security Posture on-demand webinar!
Erik Nordquist, GTT Director, Global Managed Security Products talks about GTT's focus on cybersecurity as part of our overall managed network solutions to protect from cyber threats with the latest security and network solutions that optimize ICT performance and secure critical business assets.
What is Zero Trust Network Access (ZTNA)?
ZTNA solutions follow an explicit trust model, where trust is never assumed and access is authorized on a least-privilege, policy-defined, need-to-know basis. ZTNA enables secure access to private applications without placing users on the network or exposing the apps to the public internet.
Firewall as a Service (FWaaS) Providers: What To Look For?
Firewall-as-a-Service, or FWaaS, is a cloud-based security solution that provides firewall functionality and network security to protect network infrastructure with a flexible, scalable, and cost-effective cloud-based deployment model.
SASE Security: What Is It & Why Do You Need It?
To ensure data security for cloud-based apps while providing reliable connectivity for hybrid workplaces and remote workers, the modern enterprise needs a more flexible, scalable, and robust solution. The SASE framework is a transformative approach to network security and connectivity that aligns with these evolving requirements of modern digital enterprises.
Cybercrime is expected to cost victims more than 10.5 trillion US Dollars in 20251
62% of Enterprises feel they lack bench strength in cybersecurity2
33 BILLION records will be stolen in 20233
GTT SECURE NETWORKING PORTFOLIO
The GTT secure networking portfolio starts with SD-WAN.
SD-WAN technology has real-time network traffic management, centrally managed, user-defined control policies, and the separation of applications from underlying network infrastructure via a cloud-enabled, policy-based overlay which enables advanced security postures.
Customer stories for real-life examples of the benefits of SD-WAN, from GTT customers, Etex, and Barry Callebaut.
Etex Case Study - Testimonial Video
Etex benefits from a digital transformation with Managed SD-WAN
Do you want to hear the CIO's view of how Etex, a global building materials specialist, benefits from GTT's Managed SD-WAN as part of its future-proof global network? Watch the video to find out how the solution helps achieve Etex's digital transformation goals through an increase in uptime and bandwidth with a lower total cost of ownership.
Barry Callebaut Case Study - Testimonial Video
Barry Callebaut accelerates transformation with Managed SD-WAN
Barry Callebaut implemented GTT SD-WAN at over 130 sites, integrating VMware SD-WAN technology with GTT's global Tier 1 internet backbone that connects to six continents, providing private and direct cloud connectivity and enhancing the performance of business-critical and supply chain applications. Most of the manufacturer's sites feature dual connectivity with a mix of Dedicated Internet Access (DIA) and Multiprotocol Label Switching (MPLS) links, ensuring continuous connectivity. Barry Callebaut added GTT Professional Services to the comprehensive managed network solution for a consistent global service experience.
According to Gartner research in April 2022, the biggest threat when using the cloud remains customer misconfiguration or misuse of increasingly complicated services.
GTT CYBERSECURITY SERVICES
Enable multi-layered protection – all working to secure your business.
SASE: Secure Connect
The integration of cutting-edge SD-WAN with cloud-based security provides a SASE framework.
Network Security Operations
Staying ahead of rapidly evolving security threats is one of the greatest challenges facing businesses today. We offer protection through multi-layered security and comprehensive consultancy packages, working with your business to secure it against all potential threats.
Rilevamento e risposta gestiti (MDR)
Managing cyberthreats doesn't need to be overwhelming. MDR provides the data analytics and expertise to manage threat protection across the entire attack surface.
Distributed Denial of Service (DDoS) Protection & Mitigation
Advanced DDoS mitigation to maintain uptime and protect productivity, revenue and brand reputation.
Accesso remoto sicuro
Strengthen remote access and prevent unauthorized intrusion with identity- and permissions-based authentication policies.
SD-WAN Services
Connect remote and hybrid end-users to critical business applications while separating them from underlying network infrastructures, providing greater real-time security.
GTT SECURITY SOLUTIONS IN ACTION
GTT's solution SD-WAN solution includes centralized firewalls for northern and southern Europe and the Americas. These protect HMY Group's internet traffic and connections to third parties such as suppliers and partners. GTT manages the firewalls as part of the broader integrated managed service and ensures the same level of security for all sites across the network.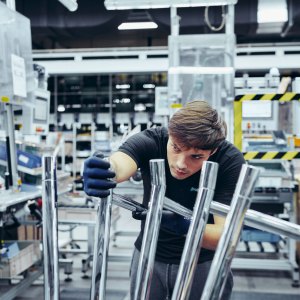 Hansgrohe extended its work with GTT to upgrade and streamline its network to further enhance transformation initiatives. Hansgrohe's objective was to embrace the capabilities of the cloud fully and securely while also expanding its network capacity to support business-to-consumer communication along with business-to-business activities. Read about how they achieved their objectives.
Distrelec delivers access to thousands of electronic parts and accessories used for research and development, prototyping or maintenance. Its international Hybrid WAN solution is secure, resilient and built for managing high internet traffic volumes as the business continues to grow. The solutions give sites and systems assured connectivity, minimizing the potential business risks of downtime.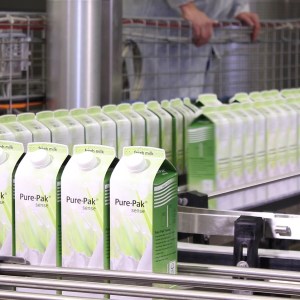 To meet the increased requirement for remote working at the start of the pandemic, GTT worked with Elopak to quickly increase the network capacity needed to ensure its managed secure access service could support the sudden spike in remote-user numbers.
Cybersecurity Awareness Month was introduced by the U.S. Federal Government in October 2004. The Cybersecurity and Infrastructure Security Agency (CISA) and the National Cybersecurity Alliance (NCA) lead a collaborative effort between government and industry to raise cybersecurity awareness around the world. Learn more at [email protected]
Interested in learning more about GTT products & services? Please complete this short form to schedule a call with one of our sales consultants.
Thank you for your information. One of our sales consultants will be in touch with you.