In today's unpredictable and intensely crowded business world, it's no longer an option to lag behind competitors in terms of digital transformation and technological readiness. The growing importance of the cloud and the need for an always-on approach to connectivity, means that it's of the utmost importance for your enterprise to be as comprehensively connected as possible.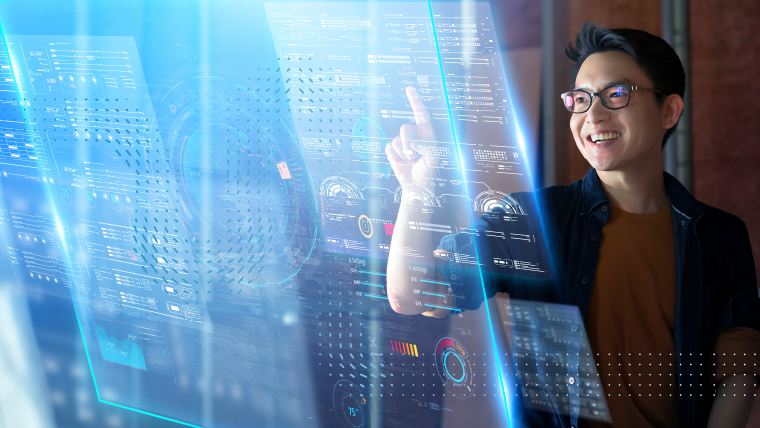 Leading-edge networking services and telecommunications can help ensure your organization's network and essential applications run as effectively and efficiently as you need. Software-defined wide area networking (SD-WAN) allows for dependable connectivity alongside improved traffic visibility, bandwidth management, and network security. Meanwhile, SIP Trunking provides the best possible call quality even for enterprises in which hundreds or thousands of lines are a must.
In this post, we'll showcase the benefits of GTT's services not only in the details of their operations, but also through the lens of a customer success story. Greenyard, a client in the food distribution sector, came to us with the goal of supercharging its global connectivity, and our solutions helped them realize major network performance and cost-savings benefits.
Solutions Ideal for the Ever-changing Business World
The connectivity requirements of most enterprises can simply no longer be met by the capabilities of multiprotocol label switching (MPLS) networks or other more traditional WANs. In many markets (with some exceptions, including certain areas of Europe), these legacy setups are becoming prohibitively expensive to maintain. They also do not work as seamlessly with the cloud as SD-WAN or secure access service edge (SASE) networks, which is a must in a world where the distributed workforce is the norm. (The MPLS systems that can handle cloud traffic reasonably well are far too costly to justify.) Moreover, MPLS and other legacy WANs are often difficult to upscale, don't make good use of backup links, and fail to properly prioritize bandwidth.
By contrast, SD-WAN is ideal in terms of network resiliency, efficient bandwidth use, and multifaceted connectivity options. All of these features are critical for businesses, especially in an era when nobody can afford to have any notable network downtime and reliable bandwidth availability is essential to best ensure the optimal performance of key applications.
Fears about cost and/or skepticism about new tech are two of the most common main motivators behind those who've kept legacy (analog or digital) voice infrastructure in place.
Along similar lines, the demands enterprises put on their voice comms can't consistently be met by legacy telephony systems. It's extremely inefficient to maintain a significant number of separate lines for voice calling when VoIP is an option. Fears about cost and/or skepticism about new tech are two of the most common main motivators behind those who've kept legacy (analog or digital) voice infrastructure in place. While this is understandable up to a point, holdouts may not have the options for much longer: In more than a few markets, voice providers are shutting down old lines and switching to SIP or other leading-edge voice telecom systems. The SIP market is surging, with a January 2021 Research and Markets report projecting the technology's global market value to reach $30.2 billion by 2027. (By comparison, it was worth $13.4 billion in 2021.)
SIP Trunking can grant your enterprise the ability to maintain a great deal of voice call channels on a regular basis, without having frequent or significant quality issues. GTT's SIP Trunking is built across the same global Tier 1 IP backbone that supports our networking solutions, and easily integrates not only with any existing phone equipment and PBX you have in place, but also with secure advanced networks like SD-WAN, SASE, and DIA. It can freely be scaled up or down as needed, and implementing a capacity management strategy to promote steady call performance is fairly simple.
The Greenyard Situation: A Need for Seamless Worldwide Connectivity
Belgium-based fruit and vegetable provider Greenyard has a customer base that spans the globe. But there's no fail-safe guarantee of keeping customers — not in a field as highly competitive as food supply. If network problems crop up that cause product delivery delays or lead to other errors, clients may turn to other vendors. Were such problems to become consistent, customer departures might not be temporary.
Keeping network connectivity and comms on an even keel is key to ensuring that order fulfillment and distribution don't experience setbacks. Greenyard realized its ICT infrastructure was not quite up to the task, especially as it was in the middle of enacting a digital transformation that included large-scale cloud migration. The produce vendor relied far too much on more than 30 local network providers to maintain internet connection and voice comms across 70 sites on three continents. With that many third parties in the mix, it was extremely difficult to root out the cause of performance issues when they arose. Any loss of connectivity between a machine at one of Greenyard's plants, the headquarters ERP and warehouse management system could mean a full-scale production halt.
GTT Brings in Managed Services to Facilitate Greenyard's Strategy
When Greenyard came to GTT with its problems, we sprung into action to provide the ideal solution: an integrated managed service deployment highlighted by our SD-WAN and SIP Trunking technologies. It helped Greenyard establish and maintain strong network performance and comms quality — and a uniform digital strategy — across all of its sites.
The SD-WAN we set up for Greenyard features redundant connectivity due to its multiple network circuits (broadband for active connection, cellular wireless for backup). It provides comprehensive traffic management to optimize performance of ERP and other key cloud-based business apps, and allows the easy routing of traffic from one circuit to another whenever necessary.
Meanwhile, SIP Trunking provides Greenyard with consistent voice comms across 6,000 phone numbers all over the world. Last but not least, our integrated solution also includes security tools including cloud-based firewalls, attack mitigation, and VPN concentrators. Since implementing GTT's offerings, Greenyard has slashed its annual IT costs by 1 million euros and now manages its global network with greater efficiency and agility.
Take the Next Step Toward True Digital Transformation
The time for legacy networking and comms solutions has passed — and it's critical to update your solutions accordingly. GTT's global Tier 1 backbone and wide range of networking, cloud connect and security services are what you need to move confidently into the future.
About GTT
GTT connects people across organizations, around the world, and to every application in the cloud. Our clients benefit from an outstanding service experience built on our core values of simplicity, speed, and agility. GTT owns and operates a global Tier 1 internet network and provides a comprehensive suite of cloud networking services. We also offer a complementary portfolio of managed services, including managed SD-WAN from leading technology vendors.