FIREWALL AS A SERVICE (FWaaS)
FWaaS is how businesses are finding affordable cloud-based firewall solutions to help fill security gaps against cyber attacks. The service must deliver scalable Next Generation Firewall (NGFW) functionality, which includes advanced threat protection (ATP), intrusion prevention systems (IPS), domain name systems (DNS) and deep packet inspection.
Multi-Point Solutions. One Complete Service.
GTT's on-premise and network security services provide businesses with several security solution options from a single provider. Our multi-point approach allows you to streamline security policies without relying on multiple IT teams.
THE ULTIMATE FIREWALL AS A SERVICE PROVIDER
Few other cloud-based services can provide the global reach and expertise of GTT. Our wide range of managed services allows us to provide unmatched security capabilities. And, as you grow, we can continue to provide the cybersecurity you need.
Next-Generation Firewall Protection.
As networks expand to include new cloud infrastructures, new vulnerabilities can surface in traditional firewalls, making corporate data a lucrative target. As part of a Secure Access Service Edge (SASE) framework, GTT's firewall capabilities elevate your security posture with NGFW protection.
The SASE framework integrates firewall rules, like Zero Trust Network Access (ZTNA), secure web gateways (SWG), advanced threat intelligence and access controls to ensure your corporate resources are safe. GTT's FWaaS solution prevents cyberattacks regardless of the attack vector.
Still unsure of FWaaS' potential? Here are some real, tangible benefits your business can see by working with an FWaaS provider.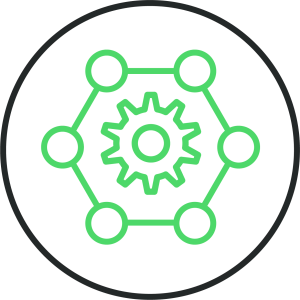 Multiple Services. One Unified Solution.
Deploy anti-virus, anti-malware and next-generation firewall capabilities to protect your on-site or remote workers from a single, easy-to-use platform.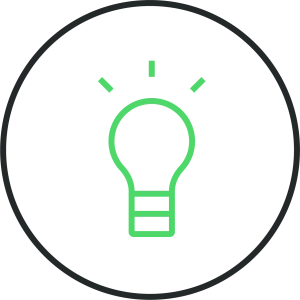 Application-Aware Firewall
Expand your firewall protection to encompass network traffic, transport layer security (TSL), and Layer 7 app-level security to boost your overall security posture.
THE EVOLUTION OF FIREWALL PROTECTION
Firewalls evolved alongside the internet as a way for businesses to keep their data centers secure while accessing information from outside sources. The first firewalls were simple controllers that used IP addresses and port numbers to authorize access.
However, as cyberattacks became more sophisticated, more stateful firewalls entered the picture in order to track the condition of a TCP connection. These stateful firewalls represented the second generation of protection enterprises could utilize.
Today, we have next-generation firewall capabilities, meaning security tools analyze far more information about specific network traffic to make routing decisions. GTT's firewall service uses this NGFW technology to provide endpoint protection.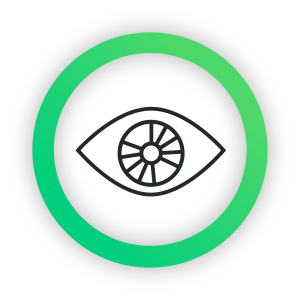 IMPROVED NETWORK VISIBILITY
FWaaS integrates your necessary security components, like anti-virus, anti-malware and firewalls, into a single-pane view, reducing time spent navigating various systems. Unify your security policies, transfer traffic to the cloud and enjoy complete network visibility.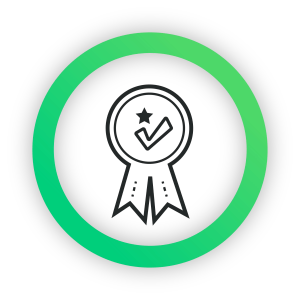 SIMPLIFIED, INTEGRATED & OPTIMIZED SECURITY
Take unprecedented control over your corporate network with software-defined cloud security. FWaaS. GTT effectively protects your organization's cloud applications with a solution that provides unparalleled cloud infrastructure that allows you to handle bandwidths of all sizes without latency impacts.
Discover why businesses worldwide are turning to GTT for FWaaS services.
Managed SD-WAN Services
Connect remote and hybrid end-users to critical business applications while separating them from underlying network infrastructures, providing greater real-time security.
Secure Web Gateway (SWG)
Reduce exposure to malicious websites and internet traffic with access control to safeguard your data and improve your compliance standing.
Cloud Access Security Broker (CASB)
Mitigate the risks associated with unauthorized apps and technology by implementing industry-leading threat detection and policy management technologies from a single integrated SASE solution.
Zero-Trust Network Access (ZTNA)
Consistently provide a high-performance user experience for authorized end-users with corporate VPNs, cloud-delivered trust frameworks and granular access control.
FREQUENTLY ASKED QUESTIONS (FAQs)
Get answers to frequently asked questions about FWaaS.
Unable to find the answers you're seeking? Contact Us for customer support assistance.
DISCOVER ENHANCED FIREWALL SECURITY WITH GTT
Next-generation firewall security is available at your fingertips and provides the protection from cybercriminals that your business needs to maintain operations and a positive public image. Partner with GTT for your FWaaS solution and discover a world of enhanced security.
Interested in learning more about GTT products & services? Please complete this short form to schedule a call with one of our sales consultants.
Thank you for your information. One of our sales consultants will be in touch with you.