In telecommunications, some believe the rise of software-defined wide area networking (SD-WAN) will greatly reduce or perhaps even eliminate the need for multiprotocol label switching (MPLS). Some may even go so far as to call SD-WAN "the MPLS killer," if not necessarily using those specific words.
Is this true? In a word, no. But that "no" isn't the whole story. The true nature of this issue is much more complex, as is so often the case with discussions that are mistakenly reduced to binaries. In this blog post, we'll look at the fundamentals of the two technologies, how the idea of SD-WAN "killing" MPLS came about, and examine use cases in which you might prefer one or the other – or even both!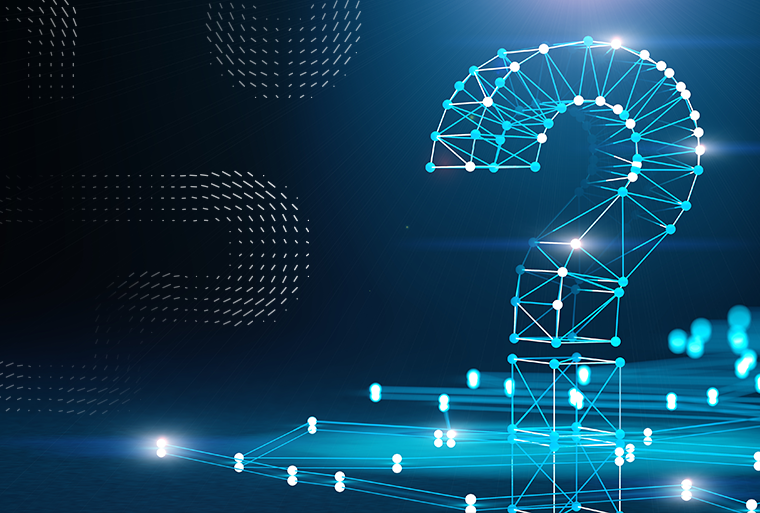 Brief Histories of MPLS and SD-WAN
The development of MPLS started in the early 1990s. The first major deployment took place in 1999, intending to meet network needs that standard broadband simply couldn't. It was also the first internet solution that could offer truly private VPNs, which was a huge development for enterprise users at the time.
The packet-forwarding method's core principle – directing data flow through nodes with short-path labels instead of long network addresses – significantly increased speed and agility for enterprise users. MPLS outpaced frame relay – its main competitor in the late 90s/early 2000s – in performance and cost-effectiveness alike, and soon became dominant in its space. It's no exaggeration to say it had taken the telecom world by storm within a few years of its emergence.
Flash-forward to the mid- and late 2010s: While MPLS hadn't gone anywhere (and still hasn't; remarkable in itself given how dog-eat-dog the tech world can be), it'd begun ceding ground to SD-WAN. The newer networking system struck a stark contrast to MPLS by being almost entirely software-contingent.
Hardware can support and enhance SD-WAN but isn't mission-critical across the board, whereas MPLS's advantages depend on the raw power of its underlying network infrastructure. By 2019, when even the concept of SD-WAN was still just a few years old, it was already catching fire: An IDC report from July of that year projected SD-WAN's market would be worth $5.25 billion by 2023, having expanded at a 30.8% compound annual growth rate since 2018.
SD-WAN's chief advantage over MPLS isn't about software versus hardware, though – it's about the former's ability to handle traffic so well, especially compared to a legacy MPLS setup. Network World noted that SD-WAN features including dynamic path selection and interface ease of use notably increase agility for the networking solution's enterprise users. Additionally, it's less expensive than MPLS, allows for easy bandwidth scaling, and supports many different secondary network links such as LTE and standard broadband for lower-priority traffic, according to SDXCentral.
Despite all that, once you start comparing the newest MPLS to the latest SD-WAN, it's not necessarily clear which is "better" – or if one is even better than the other by default.
Where Did the "MPLS Killer" Myth Come From, And What's the Truth?
SD-WAN contractors who solely or primarily sold that service, as opposed to other network solutions, wanted to improve their business, and said SD-WAN effectively made MPLS obsolete. While potentially effective from a marketing perspective, it's not the whole truth.
If MPLS were truly fading, recent studies wouldn't starkly contradict that notion: A landslide majority (83%) of enterprises using MPLS planned to expand on their network infrastructure in 2019 and 2020, with 40% saying they would "significantly increase" their use of the older technology. That being said, the "MPLS killer" notion isn't unfounded on its face, as SD-WAN has replaced its predecessor in certain contexts – it's more like a choice IT leaders must make.
Often enough, these solutions may be complementary rather than a "one or the other" binary: SD-WAN is a VPN that runs as an overlay atop another IP network, which, not infrequently, is MPLS. Many enterprises with existing MPLS networks choose to keep them as part of their broader SD-WAN, valuing the privacy and guaranteed quality of service the former offers.
It's All About Application
Depending on the situation, MPLS, SD-WAN or a combination of the two may be your best option. Let's look at some use cases where one beats the other:
In retail, SD-WAN effectively did "kill" MPLS: The former's superior use of parallel networks made the latter irrelevant and cost-inefficient by comparison.
By contrast, larger enterprises that handle major private traffic are more likely to keep MPLS in place and use it as their primary networking technology. The same is true of organizations in need of high QoS due to the high number of real-time applications they must run, such as colleges or universities.
Yet more often than not, using SD-WAN and MPLS in tandem gives enterprise users the advantages of both tools while the two cancel out many of their shortcomings:
Voice contact centers, for example, need voice services available at a high quality regardless of location. In optimal conditions, they may well prefer to funnel their traffic using SD-WAN. But the ability to quickly switch traffic to the underlying MPLS in the event of any SD-WAN functionality issues is a major aid to business continuity in these settings, with minimal call-dropping or lags in audio quality.
On the flip side, cloud providers handling private traffic often use MPLS for the foundation of their network structure but will have SD-WAN over it to harmonize that traffic. SD-WAN also offers another layer of security for the flow of sensitive data via state-of-the-art encryption.
What this all boils down to is that the right network solution for a given enterprise is hard to determine as a binary. GTT Communications can consult with you to help determine the best wide area networking deployment for your telecom needs.
About GTT
GTT connects people across organizations, around the world, and to every application in the cloud. Our clients benefit from an outstanding service experience built on our core values of simplicity, speed, and agility. GTT owns and operates a global Tier 1 internet network and provides a comprehensive suite of cloud networking services. We also offer a complementary portfolio of managed services, including managed SD-WAN from leading technology vendors.