In certain ways, human beings are creatures of habit — perhaps most notably so when you put a few hundred (or thousand) of them together and call them an enterprise. This isn't altogether bad, especially when your business has established effective processes. In that context, why would you want to change something that works?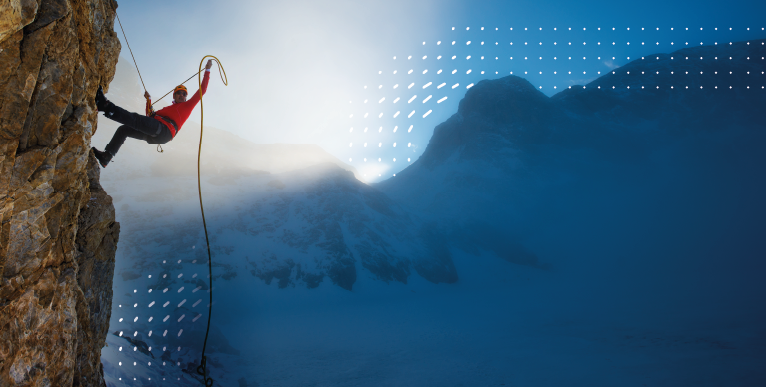 But when it comes to network connectivity, things aren't as simple as "if it ain't broke, don't fix it" if you're using a multiprotocol label switching (MPLS) deployment. The longtime leader in wide area networking (WAN) transports is finally on the decline, with Gartner projecting a $14 billion decline in MPLS market value between 2019 and 2024 (at a -7% compound annual growth rate). Software-defined wide area networking (SD-WAN), by contrast, is on the rise — but quite a few of the enterprises that still use MPLS are fairly convinced they should stick to it. Today, we'll take a look at the major concerns these folks cite and examine ways to clear those hurdles for the benefit of all involved.
Budget, Budget and More Budget

No surprise that funding is the first challenge we discuss — after all, it determines what does or doesn't happen for a business. As far as a transition from MPLS to SD-WAN is concerned, budget is often cited as a stumbling block for businesses that have more pressing IT priorities or are cash-poor overall. Sometimes, it's a matter of the approach they've taken, e.g., keeping MPLS in place but supplementing it with broadband circuits at certain site locations to cut costs and avoid a full network overhaul. Still other companies, particularly those in European markets, actually do save money with MPLS due to the low cost of local loop connections, which may make them even warier of SD-WAN or other hybrid WAN solutions.
Overcoming this particular challenge is extremely context-dependent, as every enterprise's situation is different. But there are some general workarounds. Pursuing SD-WAN as a smaller-scale add-on to existing MPLS, for example, will help you avoid the cost of tearing down the latter entirely to deploy the former and ease into the ins and outs of SD-WAN. This gradual approach also allows you to prioritize the transition for company sites with the biggest availability or packet-loss problems. Later on, when you're a bit more in the black, you can finish bringing SD-WAN to less mission-critical sites.
The Fear of Change
As alluded to in our introduction, while this factor probably isn't as pressing a concern as the hard bottom line of the budget, it certainly isn't far behind. Change is complicated in all areas of tech, and transitioning between WAN transits is among the most complex overhauls of all.
So what's the best way to overcome this challenge? A strong dose of perspective. For starters, the shift from legacy WAN to SD-WAN isn't a flash in the pan; it's an unstoppable force. You can keep MPLS as-is for a while, but as demand and use drop, support will also gradually fade out, and then you find yourself in danger of obsolescence.
The large-scale shift away from MPLS leads to other, more serious disadvantages: Its baseline architecture is not built for today's bandwidth demands or reliance on the cloud (both of which are only going to increase as remote-work models persist) and scaling it up to meet those needs is seriously cost-prohibitive. Moreover, it has become needlessly complicated to maintain an enterprise-appropriate level of security in MPLS deployments. Uneasy though you might be about changing your networking after relying on one method for so long, the problems that can arise from trying to maintain MPLS in a world that's moving on should give you greater pause.
Longevity Concerns
Some business leaders who are reluctant to migrate from MPLS say that they're worried about the staying power of SD-WAN. In their defense, the technology is relatively new and thus untested by comparison to the established MPLS. Additionally, the fact that secure access service edge (SASE) is already starting to steal some of SD-WAN's thunder — at least in terms of what drives headlines on the telecom industry news sites — may be fueling suspicions of the latter being some sort of flash in the pan.
While an understandable misconception, the above simply isn't true: For one, Gartner, which theorized the very notion of SASE to begin with, noted in its 2020 Hype Cycle report that mainstream SASE availability was three to five years away. SD-WAN is readily available from dozens of vendors and is likely to remain that way, whereas only a handful of telecom providers will be able to offer SASE. Also, SD-WAN is ideal for a wide range of networking situations, while SASE (in its current, semi-unfinished state) won't be compatible with every organization. Rest assured: SD-WAN is and will remain the most viable enterprise networking transport for the foreseeable future.
Operational Disruption
Considering that something as simple as a vulnerability scan can lead to network downtime, there will certainly be an interruption to services during a changeover from MPLS to SD-WAN. Network administrators dread this due to the pressure it puts on infrastructure, end users bear the brunt of your business's applications being down, and the C-suite frets about the bottom-line resource use.
While SD-WAN migration can't occur without pauses of some sort, it's possible to mitigate the degree to which they affect operations. Enlisting the aid of a global managed services provider like GTT, with Tier 1 backbone access, partnerships with trusted vendors, broad SD-WAN experience and a wide range of connectivity options will significantly uncomplicate the transition process. Your IT team doesn't have to get bogged down in the nuts and bolts of the changeover and take time away from business-critical operations when we're managing the switch for you.
About GTT
GTT connects people across organizations, around the world, and to every application in the cloud. Our clients benefit from an outstanding service experience built on our core values of simplicity, speed, and agility. GTT owns and operates a global Tier 1 internet network and provides a comprehensive suite of cloud networking services. We also offer a complementary portfolio of managed services, including managed SD-WAN from leading technology vendors.