Transform your network with SD-WAN –  the ultimate solution for flexible pricing, lower total cost of ownership (TCO), and unmatched coverage.
Our SD-WAN product provides unmatched coverage and reliability.
Infinite User Requirements. One Reliable Network.
Software-defined wide area networking (SD-WAN) is a cloud-based, wide area network (WAN) architecture that:
Enables businesses to connect users and branch offices to critical applications securely and efficiently
Brings significant agility benefits to organizations versus a traditional WAN architecture or managed multiprotocol label switching (MPLS) solution
Generates cost savings and network management efficiencies for businesses
SD-WAN technology provides these benefits through the implementation of:
Secure, real-time network traffic management
Centrally managed, user-defined control policies
Separation of applications from underlying network infrastructure via a cloud-enabled, policy-based overlay
What is Managed SD-WAN Services?
Watch the in-depth overview of "What is SD-WAN?" presented by GTT Communications, Inc. (GTT).
Businesses, and their users, are dependent on complex networks that are becoming increasingly more complicated to manage. Investing in solutions such as SD-WAN is the next step in network evolution and is required to satisfy a number of business needs.
Business-critical cloud-based applications
Increasing cybersecurity threats
Growing demands on network performance
Addition of remote sites and branch offices, and increasing business decentralization on a global scale
High-performance quality of service commitments
Operational and connectivity cost containment
SD-WAN provides a manageable, software-defined network (SDN) fabric for the complicated mosaic of IT and operational challenges faced by organizations today. Flexibility, speed, security, and cost control are all inherent benefits of SD-WAN technology.
Improve the visibility of your entire enterprise network to more easily and quickly identify problems—and opportunities:
Single pane of glass network management
Software-defined zero-touch provisioning
Near real-time analytics

Increase control of your network so that you can more easily and efficiently ensure application performance for your users:
Centralized policy automation and orchestration
Integration of scalable connectivity options (broadband, VPN, MPLS)
Elimination of data center backhaul latency

Enhance network reliability by responding instantly to network conditions, and virtually eliminating user interruptions:
Application-aware dynamic, intelligent routing
Encrypting and tunneling traffic to enterprise data
Unified firewall, routing, and WAN optimization
A better-performing, more secure, and highly reliable network
As an experienced managed service provider, GTT can help you create the best SD-WAN solution for your business—one that will deliver:
High-performance cloud-based capabilities
Cost-effective deployment options
Steadfast and secure connectivity
Next-generation business agility
Seamless secure access service edge (SASE) integration
Centralized infrastructure management
| Before SD-WAN | With SD-WAN |
| --- | --- |
| Networks managed at individual router level | Networks managed via a central orchestrator |
| Routing decisions limited to packet header information | Routing decisions tailored for specific applications |
| Static and primitive load balancing required | Dynamic and intelligent load balancing |
| Manual intervention needed to resolve excessive latency, packet loss, and jitter (causing degraded application performance and poor user experience) | Automated detection and mitigation of excessive latency, packet loss, and jitter |
| Complex traffic shaping; tedious to design and implement | Traffic shaping easily configured per application |
| Failover required seconds | Instantaneous failover; reduced outages |
With SD-WAN from GTT, you can create a network that is:
Cost-effective* with a 213% ROI over three years and  6-month payback period
Faster
More reliable
Scalable
Zero-touch
Transport independent
*The Total Economic Impact™ of GTT SD-WAN, a commissioned study conducted by Forrester Consulting on behalf of GTT, April 2019
SAY GOODBYE TO IDLE BACKUP CIRCUITS
With a properly configured SD-WAN solution, "backup" circuits are a thing of the past–secondary circuits and bandwidth are no longer sitting idle "waiting" for an outage to occur.
Experienced managed service providers like GTT can engineer SD-WAN deployments such that:
All available circuits are constantly monitored and optimized for utilization
Traffic is automatically and seamlessly rerouted in case of an outage
Latency, jitter, and packet loss are minimized via optimal packet delivery paths
"What if" costs associated with over-designing network connectivity are eliminated
On top of these significant cost savings, a managed SD-WAN solution gets you closer than ever to 99.999% reliability at a price you can afford.
CAREFULLY CHOOSE YOUR SD-WAN SOLUTION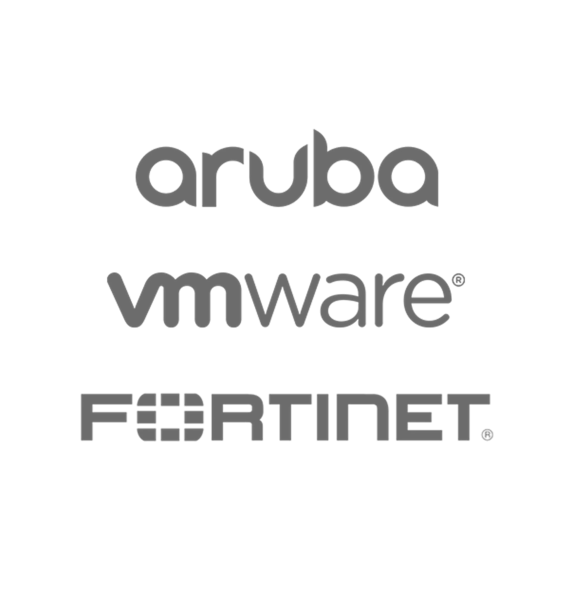 Whether you choose a managed SD-WAN solution or a DIY model, you will need technology provided by a reliable SD-WAN vendor.
GTT is proud to have the clear leaders in the SD-WAN networking space—as named in Gartner's Magic Quadrant—in our partner portfolio:
Aruba
VMWare's Velocloud
Fortinet
GTT's experienced engineering team will work with you to choose the right technology to suit your specific SD-WAN network needs.
Even if you are pursuing a do-it-yourself approach, GTT is uniquely positioned to help. Our global network capabilities and service offerings exceed all other major carriers with:
Diverse local access options
Geographic reach
Single bill and login management
HOW GTT CAN HELP: MANAGED SD-WAN SERVICES
Choosing whether to invest in a managed SD-WAN service or a do-it-yourself deployment option is a strategic decision. Your digital transformation depends on it. Key aspects and initiatives to consider include:
WAN architecture design
SD-WAN vendors and service level agreements (SLAs)
Cloud connectivity and cloud services
Gateways and endpoint appliances
SASE and cybersecurity
Operational support and functionality
GTT is here to help with the choice that fits your business.
| Benefits | DIY SD-WAN with GTT circuits | Managed SD-WAN |
| --- | --- | --- |
| Leverage GTT's Tier-1 Internet backbone | | |
| Leverage GTT's broad range of physically diverse access options at every location | | |
| Choose from the top-rated SD-WAN technology options | | |
| Gain visibility and control at the user and application level | | |
| Manage multiple access types at every location with a single bill and single GTT login | | |
| Benefit from unified management of end-to-end connectivity, security, and application control | | |
| Rapidly deploy or decommission locations on your network | | |
| Benefit from GTT's integrated, network-based secure SD-WAN gateways | | |
| Leverage GTT's years of managed SD-WAN experience | | |
| Minimise capital expenditures | | |
FREQUENTLY ASKED QUESTIONS (FAQs)
Don't let your questions stand in the way of network transformation. Here are a few answers to your common questions about Managed SD-WAN Services.
Imagine your software-defined wide area network (SD-WAN) as a team of superhuman network administrators who never sleep. They monitor every network element 24 hours a day and fix problems before users even notice an outage. Because SD-WAN monitors and automates more day-to-day tasks, your IT team is free to focus on the challenges that matter most to your business.
In other words, SD-WAN is an application that monitors and controls your network from a high level. From one single dashboard, you can:
Measure network performance
Detect changing network conditions
Dynamically optimize network utilization
SD-WAN lets you mitigate problems like latency, packet loss, and jitter by adjusting application and quality of service priorities down to the branch and individual user levels. You can also route data across any available transport type (such as broadband internet, MPLS, 4G/LTE) at any point in time while maintaining uniform reliability and security.
Once the SD-WAN solution is deployed correctly, you can do these tasks automatically. In other words, SD-WAN's intelligent software will adapt to your network's capabilities in real time.
The "SD-WAN vs. MPLS" myth! Our customers often ask us about choosing between SD-WAN and MPLS. The myth is that you have to choose between them.
SD-WAN is not an access type. It's a software layer that resides on your network. It provides visibility and control over network components, which may include MPLS.
So, why are some people claiming that SD-WAN will replace MPLS? The reason is that for the first time, SD-WAN makes enterprise-level reliability possible using other types of circuits.
The cost of MPLS has always been the unavoidable price of delivering security and reliability to the enterprise network. But with a well-designed SD-WAN, there are now more ways to achieve the same level of reliability or better.
Let's look at the numbers. MPLS can deliver three 9s of reliability, compared to just one 9 for the typical broadband circuit. But SD-WAN options can get you even higher reliability.
| Circuit Type | Meantime between failure (hours) | Meantime to repair (hours) | Availability | Ave. downtime/month (hours) |
| --- | --- | --- | --- | --- |
| Broadband | 200 | 4 | 98.040% | 14.3 |
| MPLS | 2,000 | 2 | 99.900% | 0.73 |
| 2x Broadband with SD-WAN | 5,000 | 2 | 99.962% | 0.28 |
| 2x Broadband with SD-WAN |   | 2 | 99.998% | 0.01 |
This chart demonstrates that an SD-WAN with multiple broadband lines can actually deliver significantly less downtime than a single MPLS circuit. And the encryption added by SD-WAN adds needed privacy to those otherwise-public broadband connections.
That number only increases with more routes—reliability increases with two broadband and one 4G/LTE line, or by adding secondary circuits to your MPLS network, for unprecedented reliability at your most critical locations. The bottom line? SD-WAN can include MPLS, but it can also help you outperform it (not to mention, at a much lower TCO).
The total cost will depend on the level of service you're looking for. Speak to a GTT SD-WAN Specialist to learn more about managed SD-WAN solution costs and benefits.
Unable to find the answers you're seeking? Contact Us for customer support assistance.
SEAMLESSLY MANAGE YOUR SD-WAN TECHNOLOGY WITH GTT
Deployment of SD-WAN technology is crucial to the digital transformation of your business. When professionally managed and implemented, SD-WAN solutions can provide significant positive returns in terms of:
Capital and expense cost savings
Network performance and visibility
User experience and market agility
Cybersecurity and threat mitigation
Operational efficiency and simplicity
Engaging an experienced managed service provider such as GTT can ensure you optimize those returns. Contact us to take your business further, faster, smarter!
Interested in learning more about GTT products & services? Please complete this short form to schedule a call with one of our sales consultants.
Thank you for your information. One of our sales consultants will be in touch with you.