ENDRESS + HAUSER at a glance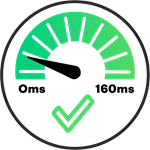 LOW LATENCY AND MAXIMUM AVAILABILITY

Endress+Hauser Group has developed into a leading supplier of measuring instruments, services and solutions for industrial process engineering.
Due to the shift of many services to the cloud, the previous MPLS network was no longer able to meet the requirements of the business. It lacked scalable bandwidth able to calibrate to the highspeed requirements for certain data transfer applications
Digital Transformation
Digitally transforming and needs a network that can keep up
Customer Support
Customer Support Customer SupportProviding live telephone support to large worldwide customer base
Flexibility & Scalability
The need for control and to rapidly deploy software updates, everywhere and on a continuous basis.
The speed of our new network has improved tremendously with the help of GTT's SD-WAN overlay for corresponding data transfers.
Jan Heilbrunner –Department Head of Networks and Security, Endress+Hauser
Successful conversion despite pandemic
The pilot project started in February 2020 and began with the conversion from an MPLS network to GTT's SD-WAN technology. An initial challenge at this point was the impact to business of the global pandemic, which made business operations around the world difficult for countless companies.
GTT's agile project management also enabled the implementation of individualized solutions for Endress+Hauser, despite the more difficult conditions caused by the pandemic. The last sites were successfully converted in November 2020.
Low latency and maximum availability
A major advantage of GTT's SD-WAN technology for Endress+Hauser is the peering between providers. This supports the group of companies, particularly in its intensive use of Microsoft 365, significantly reducing the distance between the company and the Microsoft backbone and enabling low latency.
Endress+Hauser also appreciates the parallel connectivity that is possible with the SD-WAN overlay. This allows the group to use the most efficient line to get the requested resources as quickly as possible. In addition, the workload for Endress+Hauser's IT department has been reduced by having the service fully managed by GTT.
Interested in learning more about GTT products & services? Please complete this short form to schedule a call with one of our sales consultants.
Thank you for your information. One of our sales consultants will be in touch with you.