Todd Kiehn, VP Product Management, and Paul Ruelas, Senior Director of Product at GTT take you through their views on enterprise IT trends in 2021, as businesses look to enhance working from home.
Soon after the COVID-19 outbreak last year, companies of all sizes from SMEs to global corporate companies had to set up their employees to work remotely to ensure business continuity. According to the World Economic Forum, about 35% – 40% of employees in developed economies have worked from home for most of, or the entirety of, the pandemic. Even with vaccine programs underway, the remote working transformation is only just beginning.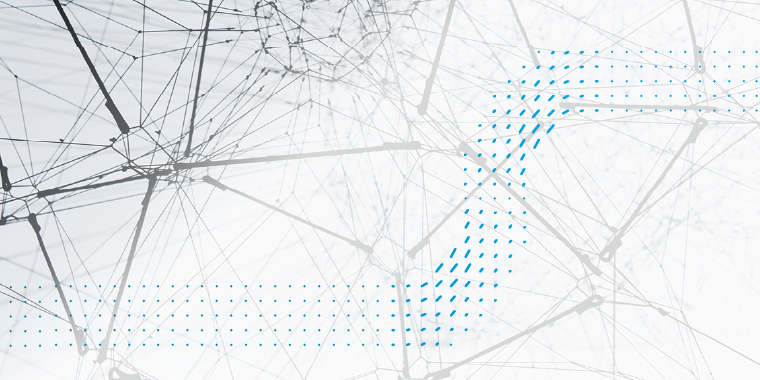 In the coming months, as companies globally look for ways to enhance the overall productivity and the work-from-home experience for their employees, they will continue to invest in collaborative software and more efficient online solutions. As part of this, they will inevitably look for ways to protect their network by improving their online security perimeter. Building systems that can adapt to rapid shifts in the operating environment is now more important than ever. Businesses should take a new approach to network security, platforms and creating best practices for their online teams, in order to be able to safely navigate any shifts in work practices.
Implementing a 'Zero Trust' Strategy
In the first few months of the pandemic, protecting devices and data from cybersecurity threats was the main priority for many IT managers, due to the rapid expansion of their network perimeter, as the workforce started working from outside the usual office environment. Businesses needed to be able to continue to maintain the highest standards of protection of their data resources as one of their most valuable assets.
Secure VPN solutions have been a key security tool for the past year protecting the enlarged remote workforce, but looking ahead, attention will expand to one of "zero trust." Across the whole network, no individual user will be completely trusted, but rather, given direct access to data and files depending on their device, the applications they use, their specific security settings, as well as any specific agreed-upon privileges. This can be implemented so no matter where the employee is located or where they are connecting from, the experience of connecting to online company systems will be exactly the same.
The good news for businesses is that the realization of the Secure Access of Service Edge (SASE) will eventually speed up. SASE takes corporate networking concepts like SD-WAN and ties them to security capabilities, expanding beyond next-generation firewalls to include cloud-based security tools like secure web gateway, Zero Trust Network Access (ZTNA), and Cloud Access Security Broker (CASB). This network strategy endeavors to integrate all aspects of networking and security so you can minimize gaps and maximize performance. SASE also seeks to move as many security functions as possible to the cloud, where they can be deployed at scale, and to serve users regardless of their physical location.
SASE is not a reality at this point, but it has quickly become the dominant framework among analysts, technology vendors, carriers, and enterprises for evaluating networking and security solutions. In the future, it's likely that more solutions billed as SASE will enter the market; however, companies must be alert to combinations of separate capabilities that aren't fully integrated and won't cater to their needs. Looking at the way this trend is developing, truly innovative products and solutions are unlikely to emerge before the end of 2021.
Networks will continue to be a priority subject for enterprise IT this year because of the increasing reliance on the network for connecting a remote workforce and accessing vital cloud applications. Consequently, network security will persist as a key CIO challenge. We'll also start seeing a shift in how networks operate and are used on a daily basis, as hybrid working becomes the new "normal."
Changing Commercials and Network Management in a Usage-aligned 'New Normal'
Businesses usually purchase internet bandwidth from a provider for an office space for an agreed-upon amount of money and time. Looking ahead, this will start to evolve so that bandwidth is adapted according to employees' needs and their daily usage instead of being tied to a location. This will mitigate the requirement to sign up to bandwidth packages for empty office spaces, when a large part of the workforce may be remote working. This kind of flexible solution ensures the appropriate levels of connectivity across the business while allowing the business to continue as usual no matter where the employees are located.
More efficient traffic management at an enterprise-wide level is another trend that will develop this year. This will have the effect of incrementally enhancing the user experience. We are starting to observe how the business policy applications of an SD-WAN are gradually transitioning to run on an employee's computer or mobile phone, as well as covering a wide area across the company network. This approach offers enhanced performance for employees who are working remotely while also allowing them to get involved in company policies. This means that IT managers can analyze business needs and adapt the way it operates, even if the employee is located far away from the office.
As we look ahead, IT managers will continue searching for the best software and services that cater to an evolving market and remote workforce. They will look to implement the latest technologies to automate network management and SD-WAN, such as AI systems. This will be a growing trend, not just in terms of applications, but also its impact on corporate networks and security on a global scale.
In AI We'll Trust
It's an exciting time for enterprise IT as AI systems start to process information, automatically carry out tasks and adapt the network and security settings accordingly. This functionality will preclude the requirement of businesses to dedicate precious time and energy to do the same job. One major promise of AI is that the network will be able to resolve issues and self-adjust without needing an IT expert to step in.
In the near future, we'll see more about AI operations for IT (AIOps) in the enterprise IT space as many companies are in the process of creating the tools to achieve this. It's likely that progress will be made in 2021, enabling the industry to reach significant network automation within the next 5-year timeframe. In the future, we can imagine being able to execute application performance adjustments automatically along with network traffic security analysis. This would involve watching changes in traffic sequences, spotting for anomalies, and identifying changes in traffic levels that could indicate that a network has been exposed to cybersecurity threats.
As an increasing number of companies become accustomed to the idea of network automation, they will gradually integrate AI into more of their systems. As enterprise IT networks become increasingly automated, we will start to notice that some industries will introduce a graded system depending on the amount of intervention required – echoing what SAE International has created for automated vehicles.
In the future, we can imagine a scenario where instead of AI identifying a problem and asking if it can resolve it, we will shift to a situation where IT managers would receive a daily or weekly report outlining the issues and how the AI system resolved them. Thanks to this advanced enterprise AI, IT managers or employees won't actually know that there has been an issue until after AI has fixed it.
As the shift in networking accelerates this year, businesses will be forced to change their strategy to have a more integrated enterprise network stack. Their strategy will be focused on moving away from having lots of separate technologies to cover the whole of the network stack. Instead, they will opt for an all-in-one solution that can cover everything. It will be a matter of finding the "Best-for-the-Business" solution rather than "Best-in-Class." Businesses will opt for fewer providers that do the job well, rather than a range of solutions adapted to every individual system in the network.
About GTT
GTT connects people across organizations, around the world, and to every application in the cloud. Our clients benefit from an outstanding service experience built on our core values of simplicity, speed, and agility. GTT owns and operates a global Tier 1 internet network and provides a comprehensive suite of cloud networking services. We also offer a complementary portfolio of managed services, including managed SD-WAN from leading technology vendors.