Meeting the needs of the rapidly evolving digital enterprise & carrier environments.
Secure & Reliable Global Connectivity
Take advantage of secure, reliable connectivity for your global business with our Ethernet services. We offer Ethernet services in a variety of configurations and bandwidth speeds, providing you with the flexibility and scalability that you require.
The Benefits of

GTT Ethernet

If low latency is key to your business requirements, we provide guaranteed latency across specific routes.
Available in increments from 10Mbps all the way to 100Gbps, catering for all your capacity needs.

Use our online customer portal, EtherVision, to view your network performance, track real-time statistics, view order status and billing.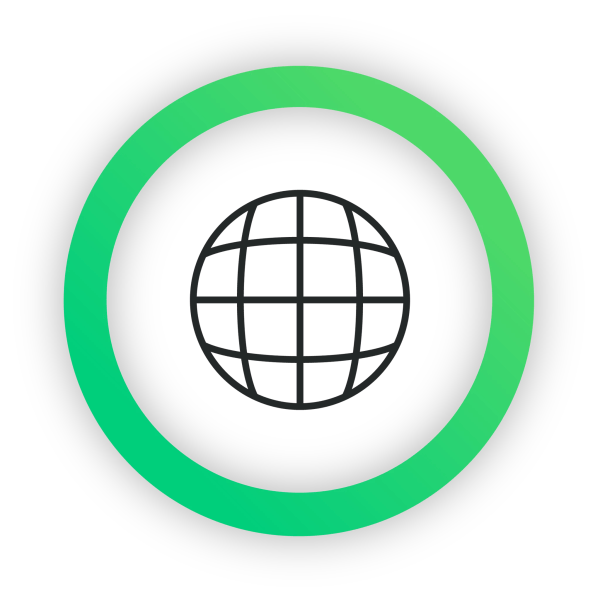 Flexible Configuration and Topologies
Our Ethernet service enables you to design a network environment best suited to your needs, with point-to-point and point-to-multipoint topology options, flexible bandwidth ranging from 10Mbps to 100Gbps, run over our fully resilient and self-healing global MPLS network.
Ethernet traffic gets premium treatment across our backbone network to support our customers' high-performance needs for branch office connectivity to the cloud and intra-data center connectivity use cases like data replication, disaster recovery and big data.
IP Transit
High-capacity direct on-ramp to the internet for carriers and cloud service providers
VPLS
Extend your network across multiple locations and maintain full control over traffic routing
MPLS
High-performance, secure connectivity for your global enterprise, backed by end-to-end SLAs
SD-WAN
Transform your WAN with dynamic network traffic management
Interested in learning more about GTT products & services? Please complete this short form to schedule a call with one of our sales consultants.
Thank you for your information. One of our sales consultants will be in touch with you.