Not too long ago, enterprise networking likely seemed fairly cut and dried: Local area networks (LANs) handled communications at the customer premises, while wide area networks (WANs) delivered traffic between sites, internet destinations, and the cloud. LANs and WANs often had to collaborate so remote workers, businesses, schools and governments could seamlessly connect with one another and the outside world.
But the emergence of software-defined wide area networks – more commonly known as SD-WAN – has shaken things up. This next-generation network architecture systematizes and simplifies the management of a wide area network, which allows for easier administration and better performance than traditional WANs.
SD-WAN's Dramatic Growth
Even though it's only been around for a few years in terms of commercial availability, SD-WAN has soared in demand and adoption. According to the most recent estimates available from IDC, 800 enterprises surveyed in 2019, nearly two thirds said they fully intended to implement SD-WAN technology by 2021 or earlier.
SD-WAN's dramatic growth and popularity has been fueled by its flexibility and simplicity. SD-WAN networks are highly scalable and can be composed of just a few edge devices to potentially hundreds of thousands, if not more. SD-WAN technology enhances visibility across the network and allows for finer-grained control, higher reliability and increased bandwidth, with a reduced TCO.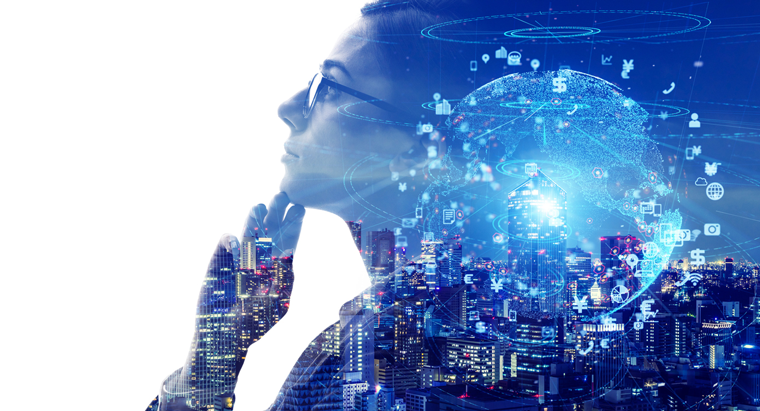 Managed or DIY?
Once a business decides on SD-WAN, as many organizations clearly already have, it must make another choice: opt for a do-it-yourself (DIY) deployment or work with a managed service provider (MSP).
DIY can be particularly appealing due to the level of direct network control it offers organizations. Moreover, those who budget according to a capital-expense (CAPEX) budget rather than operational expenses (OPEX) often must choose a DIY deployment because they're directly purchasing all necessary SD-WAN hardware. At the same time, managed SD-WAN outperforms DIY in a number of critical ways. Let's take a look at the key differences between DIY SD-WAN and a managed SD-WAN deployment from a reliable provider:
Do It Yourself SD-WAN
Large enterprises with sizable IT departments certainly have the skilled personnel and experience necessary to manage their SD-WAN technology – so why wouldn't they? Additionally, organizations within highly regulated industries like finance, that deal with plenty of third-party contracts and subsystems (especially when spread across multiple nations with varying regulations), might be particularly interested in direct DIY SD-WAN oversight to help maintain the strictest possible compliance.
But there are also enough potential difficulties associated with DIY SD-WAN to complicate situations like those noted above. For example, what if you choose the wrong SD-WAN software or devices for your business objectives? The technology is complicated, so taking these kinds of missteps is possible even for experienced IT teams. Additionally, as your networking demands change over time, an SD-WAN deployment that hasn't been designed for your organization's network needs may not adjust to fit those new needs in the future.
Managed SD-WAN can resolve these "what-ifs," eliminating the guesswork so you know the solution you choose is right for your company's business needs, goals and resourcing. MSPs diligently prepare for an SD-WAN deployment by determining your current requirements and projecting (to a certain extent) how they may evolve in the not-too-distant future. This allows them to design and configure the specific solution you need.
Large organizations choosing purely DIY SD-WAN deployments can still benefit from managed services: Specifically, an MSP can provide and effectively manage Tier 1 dedicated internet access, which offers the raw power essential for optimal network performance. DIY SD-WAN enterprises also need diverse access options at every location and must be able to rapidly deploy or decommission locations on the network as needed. MSPs can assist with these needs while leaving the majority of SD-WAN control entirely in clients' hands.
Managed SD-WAN

Ease of use is arguably the leader of the pack in terms of managed SD-WAN's advantages over DIY. Massive volumes of data flow through an SD-WAN, directed by enterprises' unique sets of business policies and prioritization rules. Unfortunately, this requires upfront work in network design. A network administrator must develop the network rules and maintain them on an ongoing basis to ensure the solution delivers optimal bottom-line business benefits and adapts over time to evolutions in the network. Putting this important task in the hands of internal personnel with limited SD-WAN experience may lead to suboptimal performance.
Managed SD-WAN takes the labor-intensive elements and uncertainties out of SD-WAN and puts it into the capable hands of dedicated professionals with the training and experience to design and maintain an optimally performing SD-WAN network.
Free Up IT Resources
There's no denying that reliable high-speed internet performance is as important to a business's ongoing success as its employees or the products and services it sells. As such, more organizations are hiring their own IT staff, but skilled employees are becoming harder to find.
Maintaining such a staff can also be expensive. Since technology is constantly changing and updating, potentially exorbitant spending must be complemented with ongoing training. Additionally, candidates who already have the skills you need know that they're in high demand and can name their price – which may be outside your current budgetary possibilities.
A managed SD-WAN provider alleviates these problems. Businesses can gain access to an entire team of experts that have diverse skill sets and high-level expertise. In short, managed SD-WAN is handled by specialists dedicated to its ongoing success in terms of delivery and connectivity. This in turns helps you free up IT personnel to focus on other critical and strategic technology initiatives for the betterment of your business.
Flexibility
At a glance, managed SD-WAN may not seem as fully adaptable as DIY. But having outside management allows greater agility by connecting you with engineering and operations staff to assist with managing your network policy configuration while you focus on more immediate business-critical functions. Additionally, MSPs typically offer self-service through a central management portal, giving enterprises the ability to make changes on the fly.
Cost Savings
For businesses with OPEX models, this is another aspect where managed SD-WAN may beat DIY. DIY may seem more cost-effective, given you don't have to outsource the setup and monitoring of ongoing performance. But it can also be unpredictably expensive when you factor in the infrastructure that must be put in place – on day one and over time – as well as paying internal IT competitive salaries to put everything together and keep it running.
The Bottom Line
For your enterprise to realize the benefits of SD-WAN without the risks of unpredictable costs and unmitigable operational complexity, speaking with an MSP can be a smart first step. Their technical experts can design, implement, install and optimize your SD-WAN service from end-to-end by leveraging their expertise and experience, delivering better performance with reduced risks and greater cost-efficiency.
About GTT
GTT connects people across organizations, around the world and to every application in the cloud. Our clients benefit from an outstanding service experience built on our core values of simplicity, speed and agility. GTT owns and operates a global Tier 1 internet network and provides a comprehensive suite of cloud networking services. We also offer a complementary portfolio of managed services, including managed SD-WAN from leading technology vendors.