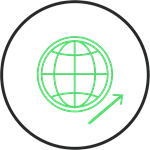 60 SIP Trunks incl. direct routing to Teams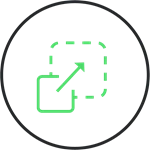 17 countries on 3 continents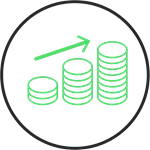 $100K savings in hardware

Lionbridge uses the best of human and machine intelligence, the company helps brands around the world with translation and localization services in 350+ languages. They operate a worldclass language cloud that orchestrates access to a global network of more than 6,000 passionate language and subject matter experts.
Lionbridge was an existing GTT customer for SIP Trunking in parts of Europe and approached GTT to find out more about a direct routing approach to enabling telephony for Microsoft Teams.
Digital Transformation
60 SIP Trunk channels including direct routing to Teams and 3,850+ telephone numbers
Improved time frames
Deployments went from weeks at a time to days
Overspending
$100K savings in hardware
GTT have provided us with a simple 'as-a-service' solution to deploying telephony for our Microsoft Teams platform that matches our strategy overall and which we estimate has saved us around $100K by avoiding on-premises hardware costs.
Daniel Hebert –Senior Systems Engineer, Lionbridge
A voice-as-a-service model for a cloud-first company
With the GTT SIP Trunking solution, Lionbridge was able to move forward with its migration to Microsoft Teams without the need for hardware expenditure for its locations in the Americas and Europe. Direct peering with Microsoft ensures the lowest latency between the GTT voice network and Microsoft Office 365, which is important for ensuring the best possible user experience. It also makes it much simpler for Lionbridge to manage its voice network.
A great service delivery experience
Lionbridge also found working with GTT an easy and a positive experience, underpinned by GTT's longstanding Microsoft partnership and years of expertise.
Greater insight and flexibility for business agility
Today, Lionbridge enjoys having a simplified telephony environment, with both greater visibility and flexibility across its services, helping the team make changes and respond to business needs more quickly.
Interested in learning more about GTT products & services? Please complete this short form to schedule a call with one of our sales consultants.
Thank you for your information. One of our sales consultants will be in touch with you.