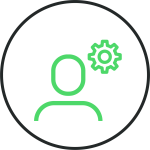 EXCEPTIONAL CUSTOMER SUPPORT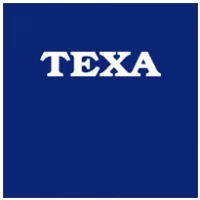 TEXA is a leader in the design and production of diagnostic tools and devices for cars, motorcycles, trucks, agricultural vehicles and marine engines. Since its foundation in 1992, TEXA's products have transformed the way that vehicle technicians and mechanics around the world work. As vehicles become increasingly connected, the company is set to play a crucial role in the future of the automotive industry. TEXA relies on GTT's high-performance global network to connect its offices, vehicles, garages and applications around the world.
TEXA has developed a broad, innovative portfolio of products that collect vast amounts of vehicle data. This data can be used for many different purposes ranging from highlighting engine faults for mechanics to capturing driving behaviors for insurance companies. It's crucial for TEXA to be able to control and rapidly deploy software updates to all these devices, everywhere and on a continuous basis.
Digital Transformation
Digitally transforming and needs a network that can keep up
Customer Support
Providing live telephone support to large worldwide customer base
Flexibility & Scalability
The need for control and to rapidly deploy software updates, everywhere and on a continuous basis.
GTT delivers a high-performance, low-latency backbone and is fast and responsive. This directly supports us in delivering an excellent service to our customers.
Walter Geromel –ICT director, TEXA
Accelerating software updates. Fast, responsive customer support.
The GTT network provides TEXA with fast, reliable access to the critical data and applications it relies on to run its processes, from development, to design, to production. The network also carries the regular software updates it distributes from the cloud to thousands of connected vehicles, enabling the collection of valuable information such as performance, diagnostics and parts monitoring. GTT's global network connects TEXA's call center in Italy to agents around the world.
Global to local connectivity
TEXA's global headquarters is located in Monastier di Treviso, Italy, where all of its products are designed, developed and made. It is also where its on-premises data center is located. GTT provides TEXA with a resilient, low latency, private MPLS network connecting the company's headquarters with its sites across the world in UK, France, Spain, Poland, Germany, Russia, USA, Brazil and Japan, as well as connecting it to many distribution centers across Europe and USA. As TEXA has evolved and grown, GTT's global capabilities have proved a perfect match to support its connectivity and network requirements. GTT's ability to connect to any cloud and any application is important for TEXA. For example, the network has a direct interconnection with the security operations center (SOC) of a key TEXA partner, cybersecurity expert HWG. HWG's realtime monitoring service sits in the GTT network and is able to spot threats and enhance data security.
Interested in learning more about GTT products & services? Please complete this short form to schedule a call with one of our sales consultants.
Thank you for your information. One of our sales consultants will be in touch with you.